" Retiring In The Philippines Enlivens "
"Fulfilling, Affordable Picks Abound"

Retiring in the Philippines could end one's hunt for cheap places to retire. The enlivening, suitable picks are teeming around… living in Cebu, Davao or Manila are just among them.
There is an increasing number of expatriates who have decided to retiring in the Philippines for good. Their reasons vary. Apparently, a lot of them considered low cost of living as their main reason for coming over. Those who came found out not only extreme affordability but lots of lures and wonders and great fulfilling, sufficient amenities.
Please read on…


Several quarters have named the Philippines as among the world's best places to retire for one reason or another. I can only agree.
And if I may corroborate with my personal measures for a top retirement destination choice, I would love a place that can fulfill my simple-to-elegant retirement needs and wants. Since my gauge partly identifies simple needs and wants, that strongly refers to cost metrics in view of my circumstances as an ordinary retiree.
If I were a rich person, I may not consider simple things but the elegant ones without wearing down my finances a bit. At the end of my definition, I count the Philippines, but it's anyone's impression that really transcends. That's why…
I have chosen 10 best retirement destinations in the Philippines. Here's the unordered list…
Cebu Philippines - The list is incomplete without it.

Metro Manila – The list is incomplete without it.

Palawan Philippines – The 30-Km long Underground River, one of the world's New 7 Wonders of Nature is there; and more.

Davao Philippines – Great combination of rural and urban setting.

Bicol Philippines - CAMSUR, a top tourist destination is there and more.

Aklan Philippines – Boracay is there.

Ilocos Philippines – The heritage corner.

Mindoro Philippines – Puerto Galera is there.

Bohol Philippines – Chocolate Hills, tarsier and Panglao are there.

Northern Mindanao Philippines – Its hugeness speak for more.
Retire in Cebu?
Here's one choice...

Enchanting View Of A Cebu Beach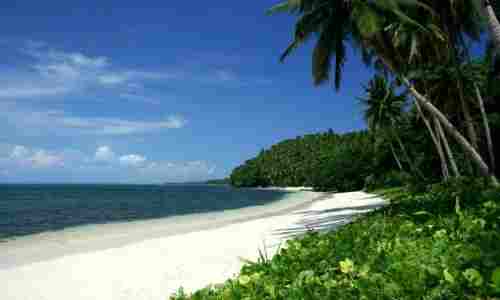 Source: residingincebu.com
Retire in Northern Mindanao?
This may match your gauge...

Stunning Bukidnon Farm Estate Backyard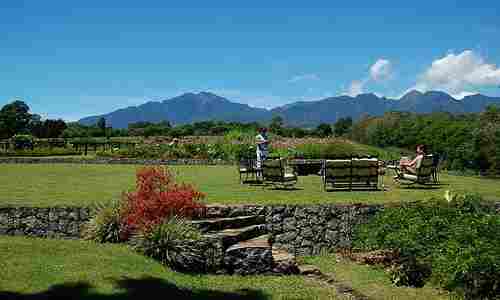 Retire in the Ilocos Region?

It satiates to retire in the beach-laden environs of Pagudpod, Ilocos Philippines...
Enthralling Agua Seda Beach In Ilocos Norte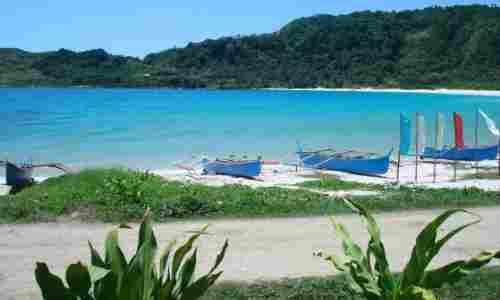 Source: http://aguasedabeachhouse.wordpress.com/
What about Mindoro?

Retire somewhere near Puerto Galera in Oriental Mindoro Philippines and get close to nature.
Captivating Tamaraw Falls In Oriental Mindoro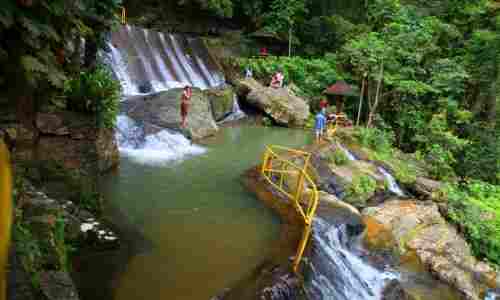 Source: http://my.opera.com
Or take Aklan for a choice...

Imagining to retire and dive a lot in Aklan Philippines near a first-class diving site in Northern Boracay?
Stunning Boracay Beach Scene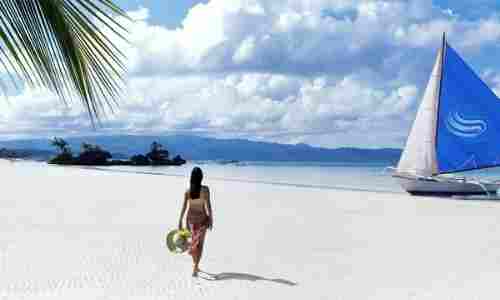 Source: xrossing.com
Davao Philippines is another great choice...

How about settling a home in Davao Philippines and visit Hof Gore Beach Resort as frequent asyou could?
Stunning View Of Hof Gorei Beach Resort Swimming Pool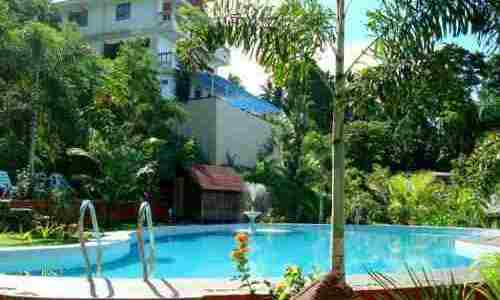 Source: holidaycheck.com
Bohol too...

Or settle for a laid back lifestyle in Panglao Island, Bohol Philippines, right where you can find world class diving sites and fine dining…
Fine Dining At Powder Keg Resto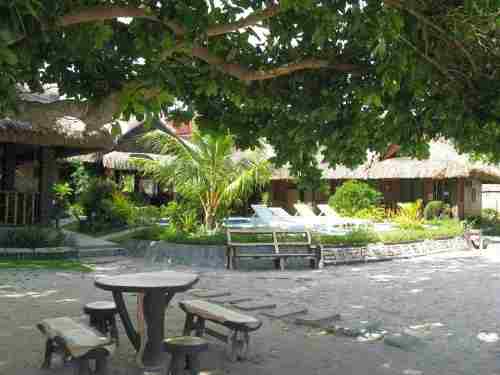 Source: panglao.co
Bicol too...

Still another laid back option is Bicol Philippines for access to one of the Philippines' exotic paradise islands…
Exotic Caramoan Island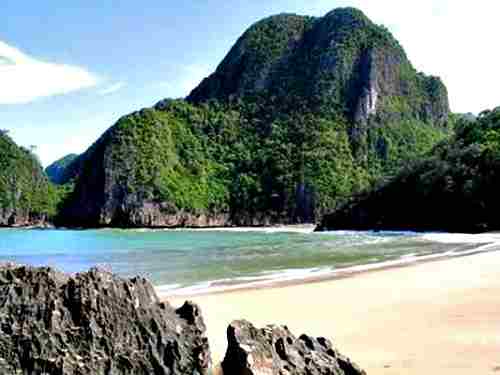 Source: thinkphilippines.com
Palawan is hard to ignore...

Or consider Palawan Philippines, stay in El Nido town and enjoy its white sand beaches and the stunning view of the El Nido Bay…
View of El Nido Bay From Og's Pension House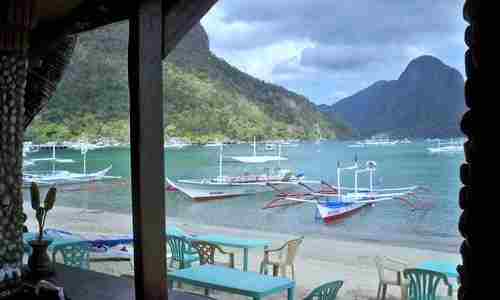 Source: dutchpickle.com
If the city is your type...

And if your taste is the big city life, then Bonifacio Global City in Taguig City, called the next big thing in Metro Manila, would most likely fit your considerations.
Bonifacio Global City… The Next Big Thing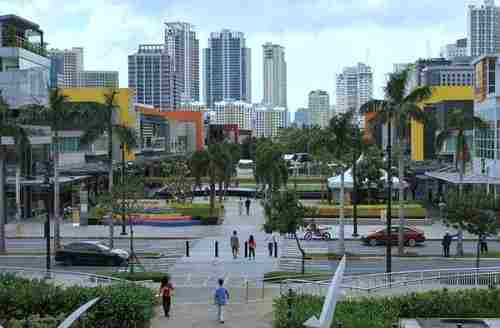 Here is my list of cheap places to retire in the Philippines…
Southern Luzon

Negros Philippines

Palawan Philippines

Davao Philippines

Bicol Philippines

Aklan Philippines

Ilocos Philippines

Mindoro Philippines

Northern Mindanao Philippines
If you notice, this list resembles the 'best' list ahead. Cebu Philippines and Metro Manila are no longer there because they're costlier than the rest.
You could retire rich in the Philippines and enjoy Philippine music among others.
Retirement Decision Counts

Retirement decisions are made from tough choices. Those decisions should enhance one's retirement years, so they must be chosen carefully. Here are a few insights you can plow…
Many people would decide to go for a place that has beautiful scenery, quality health care facilities and big city amenities… retiring in the Philippines fits this definition.
Another is about relocating to a less expensive area where one can retire comfortably on a modest income… the Philippines fits again.
For some people, financial calculation rules. When your social security, work pension, and investment income can deliver the cash flow you deem can sustain your expenses for the rest of your life… you are ready to retire. The Philippines can corroborate.
And…
Just don't retire with too much debt. I almost got into it.


In Closing

Retiring in the Philippines could end your search for cheap places to retire. The Philippine Islands could match your simple and sophisticated needs for a home. It is teeming with excellent choices.
As I've disclosed ahead, there is an increasing number of expatriates retiring in the Philippines. A lot of them considered low cost of living as their main reason for coming over.
I believe it is most appropriate for you to heed this common advice from expatriates themselves...
Plan a visit or two to the Philippines, investigate and do not rush your judgment.
Or better still, find out everything else here about making your best travel choices in the Philippines retirement-wise.
If you want to clarify something, please Contact Me.


---
Like this page?
---
---

Back to top

Return from Retiring in the Philippines page to Living in the Philippines page

Return from Retiring in the Philippines page to Top Destination Choice The Philippines Home Page