" Jobs In The Philippines Combat Privation With Knowledge-Based Competencies "
"Education In The Philippines
Plays Pivotal Role"
Jobs in the Philippines could effectively combat privation with knowledge-based competencies. Education in the Philippines plays more pivotal role in the equation. It's a positive statement towards combatting poverty in the Philippines.
There's an ongoing changing pattern of employment in the Philippines' production sector. Professional and administrative workers are increasing across all worker types… clerical and sales workers increase too. Permanent employees have gone down and casual workers have increased.
Workers with under primary education have reduced… utilities too. There has also been a decline in the share of workers with primary education.
What's clear? The workforce has become steadily more educated over time. Yes, the Philippine workplace is becoming more knowledge-based… a 'kasama' (companion) statement for checking poverty in the Philippines. What's ahead?
Services will generate massive skillful jobs. Much of Philippine agriculture will go mechanical. More and more agricultural labor will convert to services.
To illustrate, here's a view of mechanizing agriculture in Butuan province since 2009…
Mechanized Farming in Butuan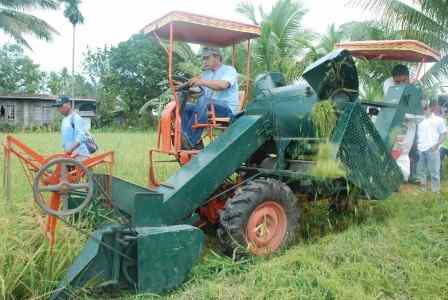 Source: mightyaurell.blogspot.com
The job days ahead will manifest increases in construction, wholesale and retail trade, transportation, communication, storage, finance, real estate, business services, and community social and personal services.
Please proceed for more views…
Exploding Philippine Economy
The basis for job creation is capital. What is in sight now is a Philippine economy exploding in the 2015-35 interval. Capital from a motley bunch of investors will pour. A buoyant national employment lane will rivet as Philippine music does.
For a fitting illustration, here's a glimpse of a construction boom in Cagayan de Oro City Philippines already obtaining in 2012…
Cagayan de Oro City Construction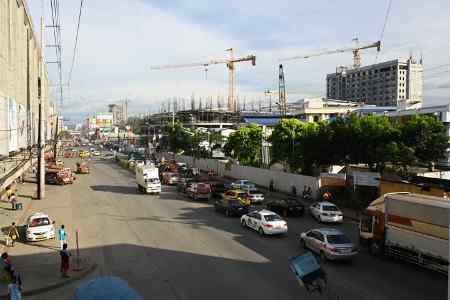 Source: skyscrapercity.com
If you intend to live in-country with a business in mind, preposition now before the train comes.
Jobs Demand… 2015 And Beyond
Job calls in construction; wholesale and retail trade; transportation, communication, storage; finance, real estate, business services; community social and personal services will soar in 2015-35.
Even as early as 2012, job generation for call center operations for one has already exploded in the country…
Call Center Operations


Source: antipinoy.com
Moreover, due to increasing patronage, this shopping mall has already began employing hundreds of sales and support men and women, and the owners plan to open more…
SM Megamall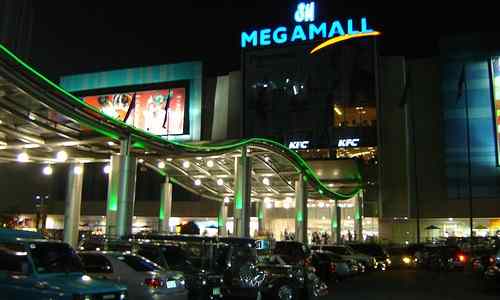 Source: tiptoptens.com
Interestingly, as jobs may prove rosy, the Philippines will similarly prove as among the best places to retire globally… or call it a paradise to settle a home and where you can retire rich.
The Jobseeker's Challenges
In the immediate years to come, most employers will hire the educated, more knowledgeable or more equipped job candidate. Those jobs which used to take in less grey matter can no longer stay competitive.
No employer would dare eating the dust… he will tread the competition lane with the brightest men he could hire. This means…
The work applicant must have the 3 critical qualifications written for the day… more knowledge, more skills and admirable attitude. For example…
These fresh nursing graduates will have to pursue more knowledge for sharper employment chances…
New Nurses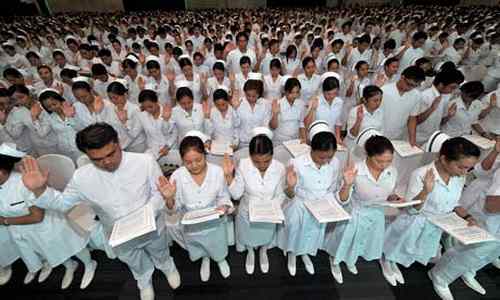 Source: tintucngaynay.com
The job seeker has to gain more skills continuously like taking dance lessons …
Skills Practice


Source: cnngo.com
And she/he has to possess an admirable work attitude in order to own a job for a happy employer on top of raising productivity like catching fish...
Aquaculture Business

In Closing…
After all is said and done, jobs in the Philippines could effectively combat poverty in the Philippines with knowledge-based qualifications in a tango mode. Education in the Philippines will have a pivotal role in the equation. The commanding call is…
The Philippine jobseeker now and beyond must keep on learning new things, acquiring new skills and exercising admirable work attitude to keep pace with the changing demands of the Philippine workplace ahead.
If your circumstances have something to do with Jobs in the Philippines, visit the Philippine Department of Labor and Employment website www.dole.gov.ph for more insights.

Back to top of this page


Return from Jobs in the Philippines page to Living in the Philippines page


Return from Jobs in the Philippines page to Top Destination Choice The Philippines Home Page