" Philippine Real Estate -
Dwell Or Earn "
"Cheap, Suiting Philippine Real Estate
Properties Your Business
Or Living Demands"

Philippine real estate lends fine dwelling or business. It affords acceptable deals for big lots, foreclosed properties or even property auctions.
Philippine real estate is flourishing with appealing homes and land deals for your simple-to-elegant property needs. It's full of cheap, suiting Philippine properties your business or living demands.
Though foreigners cannot own land in the Philippines, you can nevertheless lease one for as much as a 50-year term.
You can buy and own condominium units which you can reside in or rent out. If you have a Filipino spouse, you have a better footing to get across your aims.
Please read on…


Some Aspects Of Philippine Real Estate
General View
There is a boom in the Philippine real estate today. The situation should bring light to your search for a top destination choice to see, live or invest in.
It is driven by the $20 billion annual remittances of overseas Filipinos, the country's exploding $5 billion BPO/call center operations, and the fast expanding $5 billion Philippine tourism industry.
There's more…
The decision of Donald Trump, the multi-billionaire New Yorker developer, to erect in-country an ultra modern, exclusive and expensive property accentuates the boom even more.
Philippine Architecture… Image Of Filipino History
If you take on Philippine real estate, you can see the depth of Philippine architecture. In pre-colonial times, the 'bahay kubo' (nipa hut) was the signature of the Filipino designing soul. The hut is surrounded by a variety of vegetables and fruits.
Then concepts of circulars, angles, straight lines and then sturdy, modern materials from Western and Eastern origins came. Today, Philippine architecture is a hybrid... the bahay kubo lingers on.
Here's a commanding example of modern Philippine architecture, the Cultural Center of the Philippines (Image by: mitrasites.com)…
Philippine properties are more affordable than elsewhere in the Pacific Basin. It is undoubtedly in a regime for good buying.
You can now acquire a Philippine property without leaving your home country. A realty firm's appropriate staff or its accredited brokers can do the work for you. But of course you would prefer the alternative to see the property with your own eyes.
Camella Homes … Putting The Philippines Under One Roof
One of your sources to acquire a Philippine home from is Camella Homes. It offers affordable townhouses, simplex homes, and mid-rise and luxurious condominiums.
Camella was started by its founder, the Senator-destined Manny B. Villar, Jr in the 70s. After 35 years, it became the country's largest home developer… aiming to put the Philippines under one roof.
Here's a shot of Camella Homes Pampanga (Image by: mexico.ox.com.ph)…
Cebu Real Estate… A Philippine Best Investment Destination
Cebu real estate is a prime investment destination you can take on. You can invest in condotels, use it when you're in-country, and earn from it when you're not using it.
There is a wide variety of Cebu properties you can choose. Affordable? Yes, they are.
Here is a view of the fast selling Woodcrest Condominium Cebu (Image by: cebu-real-estate.org)…
Federal Land… Always Keeping You In Mind
Another source you can acquire a home from is Federal Land. It is the property development arm of the Metrobank Group of Companies.
Federal Land started with high-rise development in 1972. Today, it is one of the country's leading vertical developers, having dotted Metro Manila with 50 towers over the last 38 years.
The company will build in Bonifacio Global City the tallest hotel in the Philippines… a 66-storey Grand Hyatt brand for turnover by 2014.
Meanwhile, here's a shot of Marco Polo Hotel Cebu which Federal Land operates (Image by: seathholidays.com)…
Canyon Woods … Choice Residential Resort Living
Should you prefer idyllic, high-end living or getaway, Canyon Woods Residential Resort can match your end. It is a 235-hectare prime property in Tagaytay on the side of Batangas province overlooking the scenic Taal volcano and lake.
Here's a slope view of the Canyon Woods resort (Image by: elrm.com.ph)…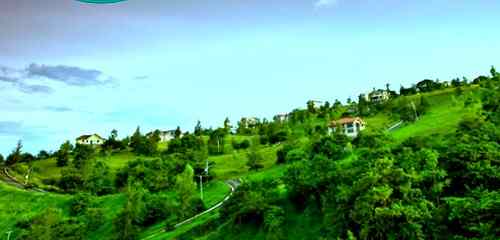 SMDC… Where Your Family Has Many Reasons To Smile
Another source you can acquire a home from is SM Development Corporation (SMDC), the property arm of SM Investments Corporation. It builds world-class, affordable properties for the premium middle market.
Their projects are usually built close to the highly profitable SM Malls which are operated by a sister firm. Take on them and you can shortly reach an SM mall to buy your needs or simply promenade around.
Here's a look of one of their projects, the Sea Residences, a 15-storey, 6-tower residential SMDC Condo located at the SM Mall of Asia Complex, Pasay City, Philippines (Image by: manila.olx.com.ph)…



Wrap Up
Yes, Philippine real estate lends fine dwelling or business. It affords acceptable deals for big lots, foreclosed properties or even property auctions. It is flourishing with suitable assets your business or living demands.
You may just find the Philippines as a top destination choice for one or several of your real estate plans. So…
Want to find out more about Philippine real estate?

Decide, come and SEE, LIVE or INVEST in the Philippines.


---
Like this page?
---
---

Back to top

Return from Philippine Real Estate to Top Destination Choice The Philippines home page