"

Manila City Delivers Embracing Amenities And Heritage "



"Offers Everything You Need In A Mega-City"

Manila City meets your wants in Metro Manila. It certainly provides what you want for a place to see around, settle for a home, and/or invest in. It serves.
As the city capital of the Philippines, it allures.
More…
Useful Information
Location
Map of Manila City and Its Districts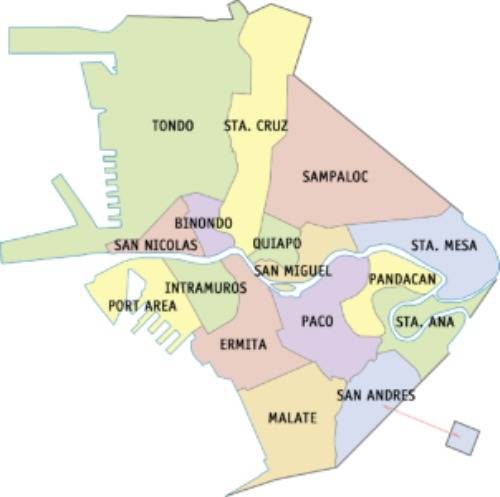 Weather
March-May is summer. June-November is rainy. Temperature average = 26.4°C. 
Brief History
Manila's ancient name was Selurong… today's  Intramuros district. It was established by Sultan Bolkiah of Brunei in 1500.  Bolkiah attacked the Kingdom of Tondo to end the latter's trade monopoly with China.
Then Selurong out flourished the two other kingdoms in the Manila Bay area… Namayan and Tondo. It eventually absorbed both as districts. Its name became 'Manila' owing to local traditions.
In 1571-1945, Spaniards, British, Americans and Japanese ruled Manila one after the other.
In 1945, America granted Philippine independence… Manila got free.
Manila's seat of governance…     
Manila City Hall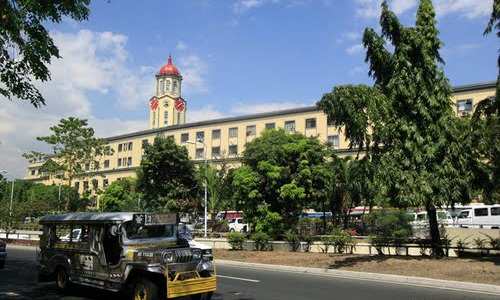 Image by: panoramio.com
Festivals
Every January 9, ten million people grace this event…
A Scene of the Feast of Black Nazarene 2012

Image by: anyten.blogspot.com
Every February, Manila celebrates this…
Chinese New Year Festival Scene in Binondo

Image by: blogs.sacbee.com
Each year, Manila holds this… 
Metro Manila Film Festival – Scene of Parade of Stars, 2012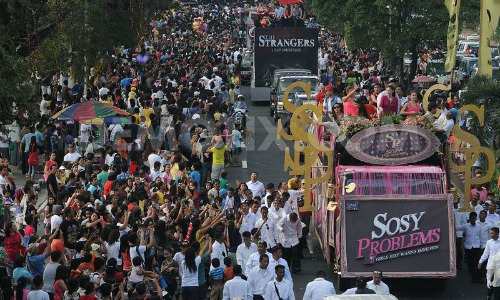 Transportation
Manila City is 15 minutes away from the Manila Airport. Moving around is by bus, jeepney, taxi, van, tricycle, e-trike or light rail.
Sightseeing in Manila
Parks and Green Areas
Rizal Park - Manila's Most Visited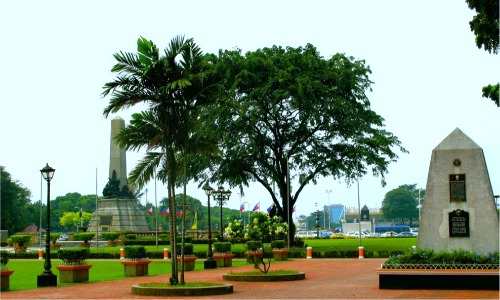 Decorative Pool Inside Rizal Park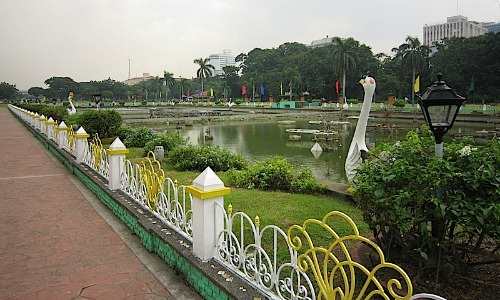 Image by: manila-photos.blogspot.com
Chinese Garden Inside Rizal Park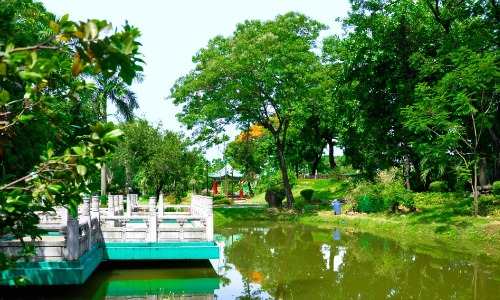 Image by: philippinepicture.com
Liwasang Bonifacio Fountain – Central Post Office Behind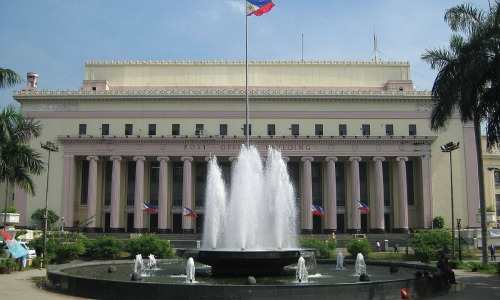 Image by: beta.philippine-trivia.com
Paco Park

Image by: maniladestination.com
Manila Ocean Park - 25-Meter Underwater Tunnel

500-Animal Population Manila Zoo

Rajah Sulayman Park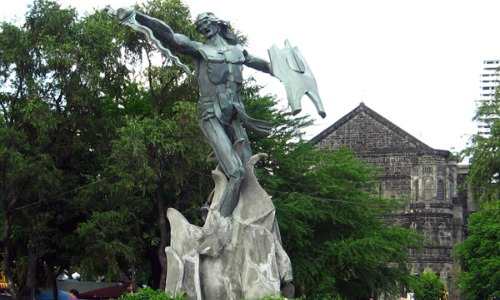 Baywalk
Manila Baywalk – A Morning View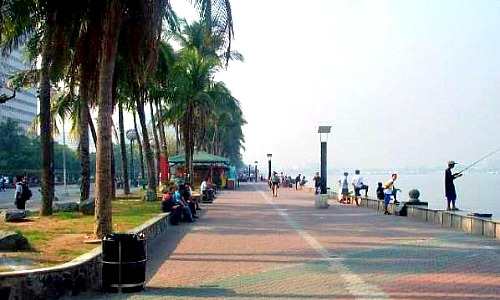 Image by: tattooedmemoirs.blogspot.com
Manila Baywalk and Manila Bay at Sunset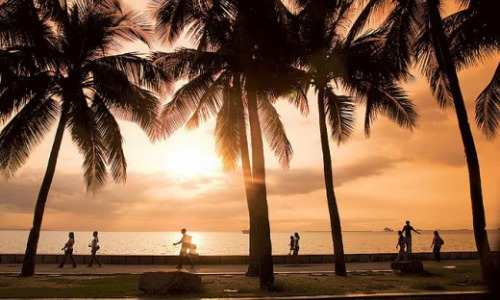 Thoroughfare
Pasig River - 25 Kms from Laguna de Bay to Manila Bay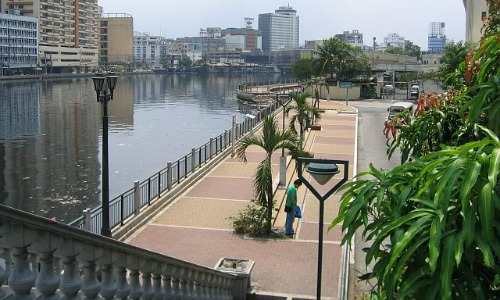 Roxas Boulevard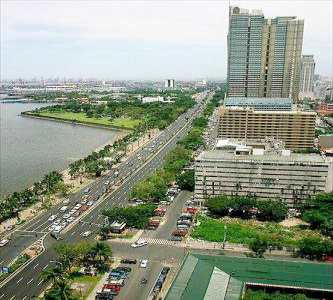 Image by: drhostel.com
Roxas Boulevard at Night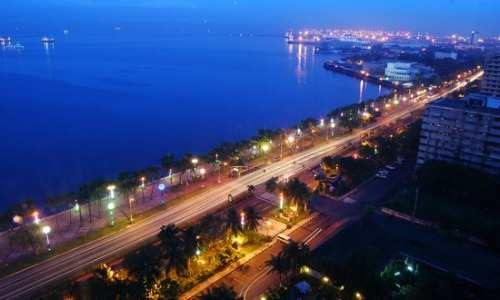 Island Outdoors
WWII Gun - Corregidor Island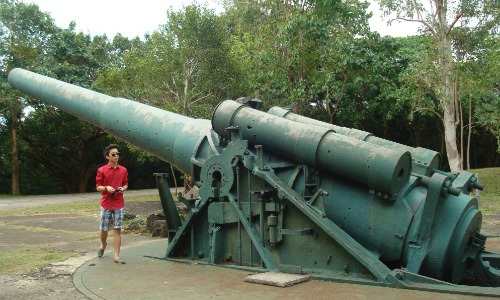 City Chinatown
Binondo - World's Oldest Chinatown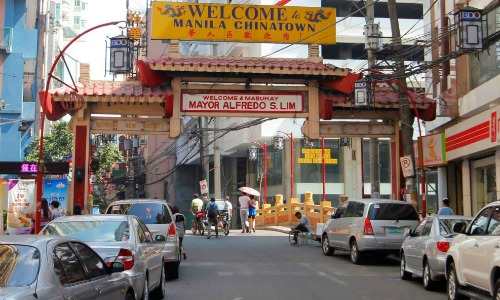 Heritage
Intramuros - De Facto Old Town Of Manila

Image by: trekearth.com
Fort Santiago - Fortress Inside Intramuros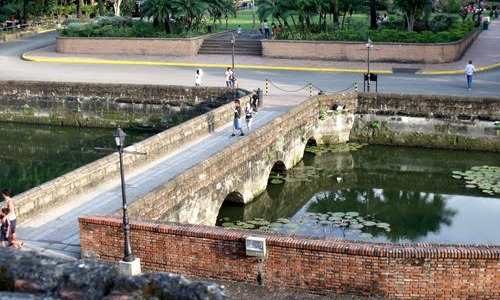 Image by: panoramio.com
Cannons at Fort Santiago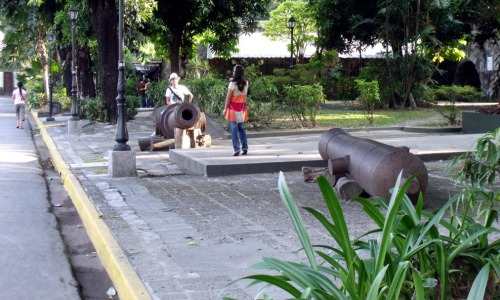 Image by: geolocation.ws
Ruins of Baluarte San Diego In Intramuros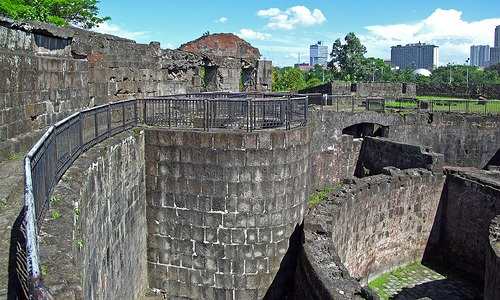 Image by: flickr.com
Performance Venue
Cultural Center of the Philippines

Image by: cebuislandlive.com
Manila Metropolitan Theater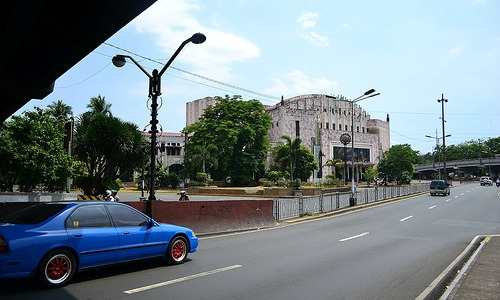 Image by: flickr.com
House of Worship
Manila has 30 Catholic churches worth visiting.
Examples…
Manila Metropolitan Cathedral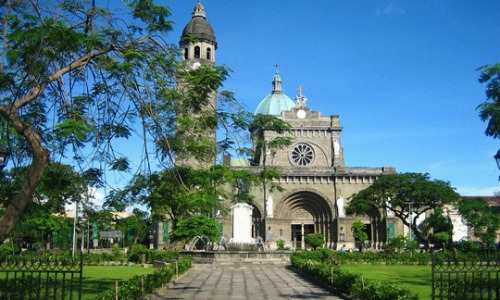 Quiapo Church - Philippines' Most Popular Church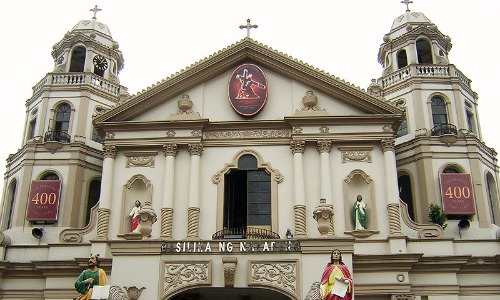 Image by: flickr.com
San Agustin Church - A World Heritage; RP's Oldest Church

San Sebastian Church – World's First All-Iron Church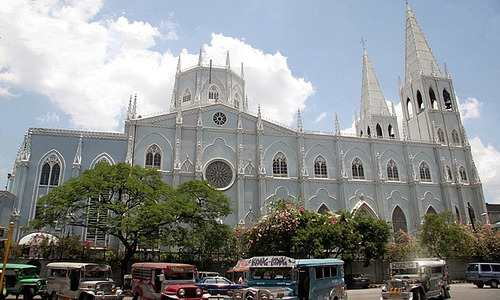 Manila has a mosque too.
Masjid al-Dahab - Golden Mosque In Manila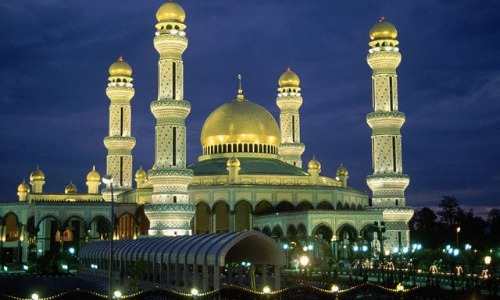 Museums
Examples out of 12…
Casa Manila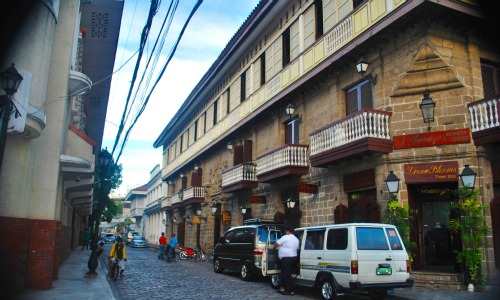 National Museum

Education
With 17 universities and 16 colleges, Manila is the country's education capital.
Examples…
University of Santo Tomas – Asia's Oldest University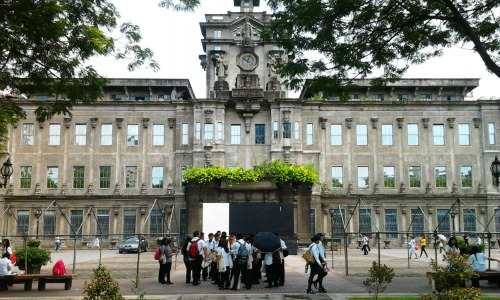 Image by: jangkebin.wordpress.com
Colegio de San Juan de Letran - Established 1620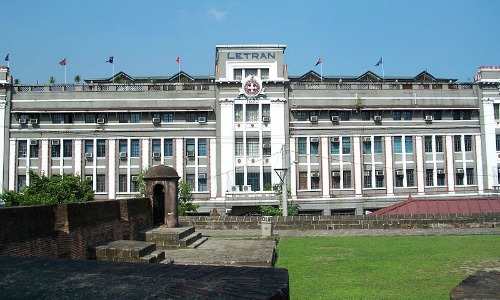 Image by: 2eyeswatching.com
De La Salle University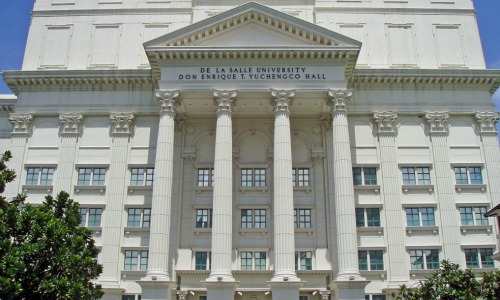 Hospitals and Sports Complex
Hospitals
Manila has many good, modern hospitals.
Examples…
Manila Medical Center

Manila Doctor's Hospital

Sports Complex
Manila has many sports facilities too.
Examples… 
18-Hole, Par 66 Intramuros Golf Course

Image by: saggi-space.blogspot.com
Rizal Memorial Sports Complex

Shopping
Manila is a top shopping destination. Malls, markets and bazaars dot the city. Prices are CHEAP.
This mall rocks…
Robinson's Place in Ermita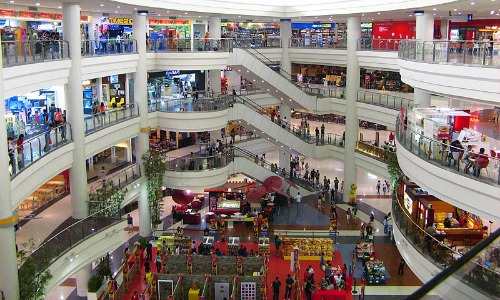 This too…
SM City Manila in Ermita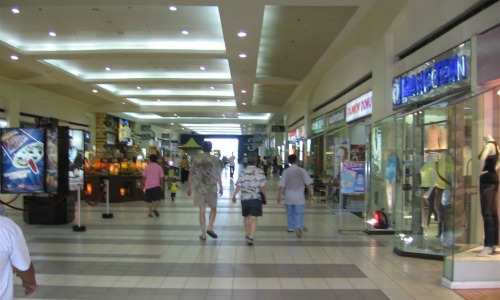 Bargains? The cheap real ones are here…
The Popular 168 Mall in Divisoria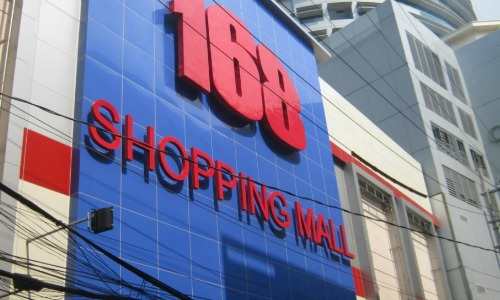 Here too…
Tutuban Mall – Another Divisoria's Popular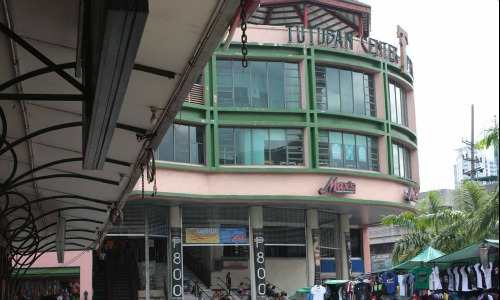 Manila Nightlife
Nightlife in Manila centers in Ermita, Malate and Intramuros.
Examples…
Bellagio Square Malate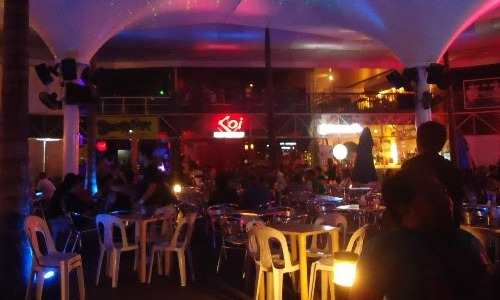 For your cultural taste…
Cultural Center of the Philippines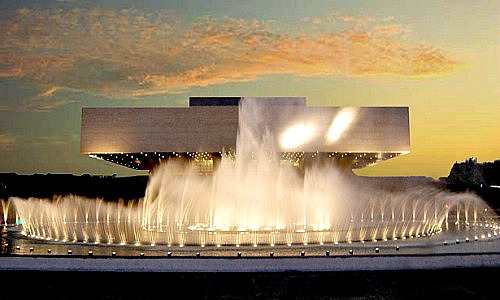 Lodging and Restaurants
Hotels
Manila City has 143 hotels (2012)… from pensionne to discount to the luxurious. Price range=$8.75-134 (P350-5,359).
Examples…
Manila Hotel - Starts at $126 (P5,042)

Tune Hotels Manila - Starts at $83 (P3,320)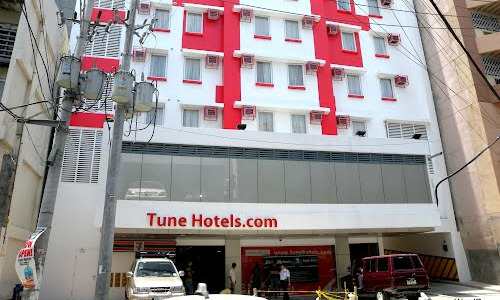 Pension Natividad Manila – Starts at $10 (P400)

Restaurants
Manila is awash with simple to finest restaurants… over 500 of them. At $13 (P520), you have your fill.
Examples…
Casa Roces at 1153 JP Laurel, San Miguel

Image by: maybeshesthatgirl.blogspot.com
Lolo Dad's - A Fine-Dining Winner in Malate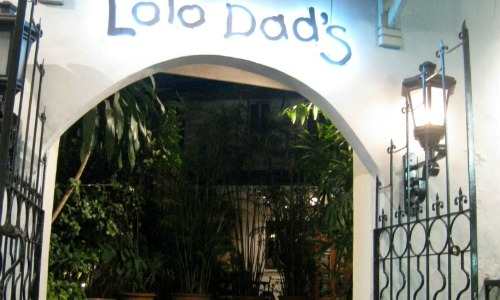 Image by: maybeshesthatgirl.blogspot.com
NOW, try the world's most challenging food…
Balut – Some Filipinos Even Dread It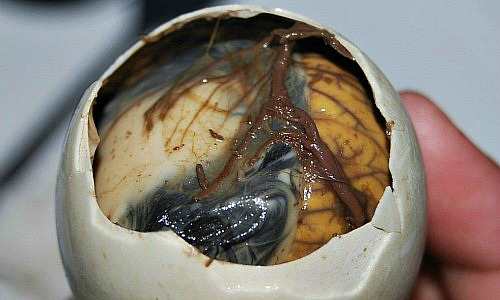 Image by: caryle.blogspot.com
The brave will attempt…
Foreigners Trying the Balut

Image by: clairedobo.com
Live/Retire or Invest in Manila City
Logics…
Affordable real estate;

No language barrier;

Ever smiling, friendly Filipinos;

Live "comfortably" on $800-$1,200 per month;

$200-300 monthly rent for two-bedroom apartments or bungalows; 

Inexpensive private healthcare;

Adequate education and banking entities;

Permanent residency for over 50-year olders with $800 monthly pension;

Tax-exempt pensions and annuities;

Retirement options for the over-35s;

35-50% cheaper business operating cost than USA's; and,


Tremendous tax incentives.

Wrap Up
Manila City matches your travel desires. It can meet your gauge for a place to see, live or invest in.
Its simple-to-elegant amenities and heritage sites will pamper you.
If you want to clarify something, please Contact Me.
Want to experience Manila City?
Convinced? Come and SEE, LIVE or INVEST in The Philippines.


---
Have You Been To Manila City?
Share with the world your thoughts, experiences or story about Manila City. Just fill the form below.

---
Like This Page?  
---
---
Return from Manila City to Philippine Cities