" Mindanao Philippines' Treasurables "
"A Top Philippine Destination Choice"
Mindanao Philippines offers great fulfillment and affordability to your tours, home or business needs.
Like Luzon and the Visayas, it lends lots of exotic lures and wide-ranging amenities.
The destination  meets your simple-to-elegant desires. It is your top destination choice to see, live or invest in.
Useful Information
Regional Map of Mindanao Philippines
Share Your Thoughts About Mindanao Philippines
Do you have something to tell about Mindanao Philippines? Share it here. Just fill the form below.

Weather
Rainiest in August-November and driest in February-April. 
Brief History 
Animist dwellers started populating Mindanao Philippines 67,000 years ago. The Negritos followed after 30,000 years, and the Austronesians in 4000 BC.
They became the indigenous people called 'Lumads'. In the 13th century, many Lumads were Islamized. Sultanates were formed and Maguidanao was the largest from which Mindanao's name was derived.
In the 16th century, the Spaniards Christianized many Lumads and Muslims. 
Today, Visayans dominate Mindanao's population. 
Political Divisions
Mindanao Philippines is composed of 6 administrative regions, 26 provinces, and 27 cities.
Getting There
Mindanao can be reached by plane or boat from Manila and the Visayas.
Get around by plane, bus, mini-bus, van, taxi, jeepney, tricycle, motorcab, pedicab or 'habal-habal'.
Language
Mindanao's dominant tongue is Cebuano followed by Tagalog and English and several tribal dialects.
Top Attractions of Mindanao Philippines
The attractions of Mindanao Philippines are plenty. Here are the Top 30…
Tinuy-an Falls of Bislig City, Surigao del Sur
You will savor seeing a 3-tiered, 55-meter tall, 95-meter wide Tinuy-an Falls… Philippines' grandest and most majestic. 
Sohoton Cove and Blue Lagoon, Siargao Island, Surigao del Norte
Swim or snorkel in the crystal-clear emerald waters of Sohoton Lagoon with thousands of non-sting jellyfish.
You enter or exit the lagoon through a cave only during low tide.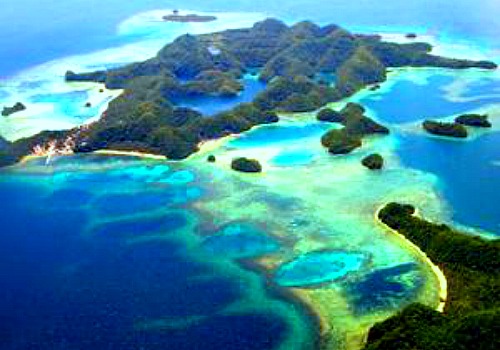 Dako Island, Siargao Island, Surigao del Norte
Daku Island gives you a long, wide beach with powdery sand, and crystal clear waters for swimming and snorkeling. (Image by: chyngreyes.com)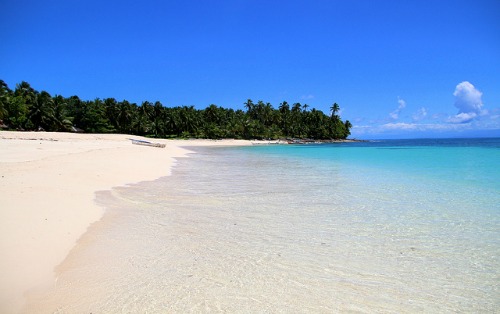 Katibawasan Falls, Mambajao, Camiguin
The 75-meter Katibawasan Falls' cold water provides refreshing summer splash to bathers and picnickers. (Image by: becausecandysaysso.blogspot.com)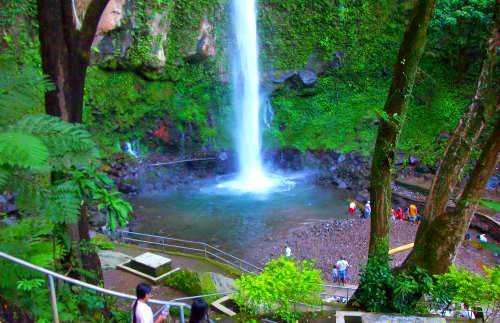 Philippine Eagle Center, Davao City
The Philippine Eagle Center affords you a treasurable obsessed by the world's major zoos… the Philippine eagle.
Tinago Falls, Iligan City  
The 240-feet Tinago Falls provides you a soothing environment to relax, swim and enjoy with family and friends. (Image by: forum.cebukoiclub.com)
Dahilayan Adventure Park, Bukidnon
Dahilayan gives you zipline, other fun activities, beautiful sceneries, and cool weather for a treasurable whole. (Image by: journeyofthepinkline.blogspot.com)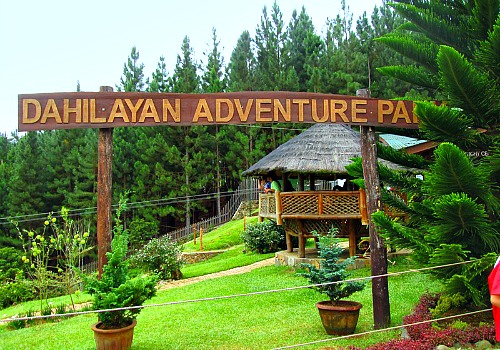 Enchanted River, Hinatuan, Surigao del Sur
Enchanted River lets you experience real enchantment, a bizarre one. Dip in the cool, clear waters… you will not want to come out. Not a single fish has ever been caught in this river by any means. (Image by: touristspots.ph) 
Davao Zorb Park, Davao City
Davao Zorb Park mixes your fears and laughter, with unfamiliar thrills. You would like to repeat the experience. (Image by: adaphobic.com)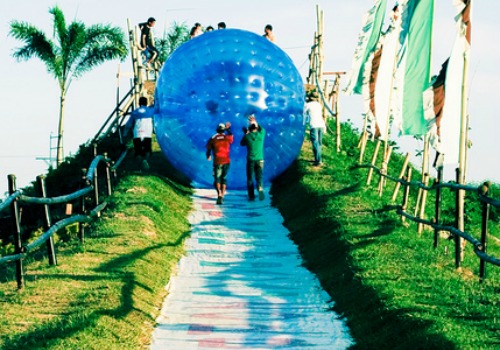 Eden Nature Park of Toril, Davao City  
Eden Nature Park offers a soothing cool environment for respite, adventure, retreat or excursion. (Image by: themindanaojournal.com)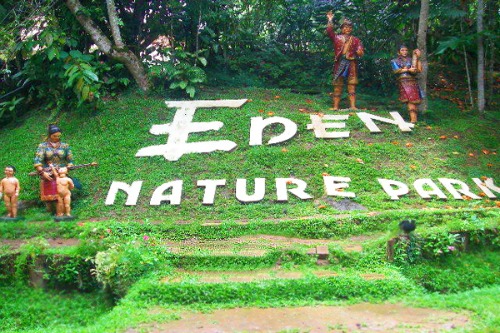 Plaza Heneral Santos, General Santos City
Plaza Heneral Santos affords you a safe recreational and promenading square.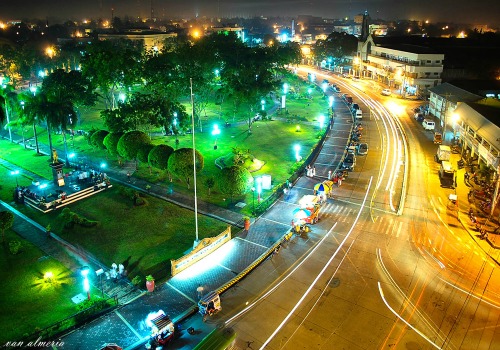 White Island, Camiguin
White Island affords you a perfect site for diving, snorkeling or swimming with its clear blue waters. (Image by: perfectgetaway.info)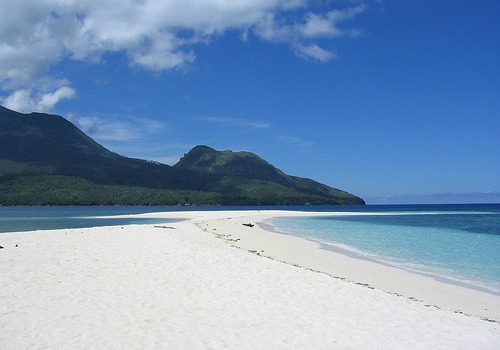 Giant Clams Sanctuary of Cantaan, Camiguin
Giant Clams Sanctuary lets you see a 1 meter giant clam, and 3,000 more. You'll love to swim, snorkel, and dive on site. (Image by: camiguintourismassociation.com) 
Divine Mercy Shrine, El Salvador, Misamis Oriental
Divine Mercy Shrine gives you a fitting serene place to reflect and pray. The grandness of the statue will awestruck you. The height of the statue of Jesus Christ is 50 feet. (Image by: madachalshoeshoponline.blogspot.com)  
People's Park, Davao City
The 4-hectare People's Park accords a great, beautiful promenading option. You will cherish its wholesome design.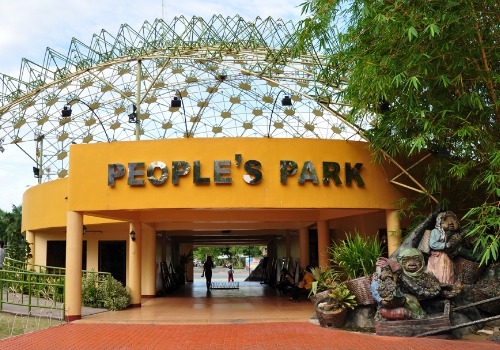 Paseo del Mar of Zamboanga City
Paseo del Mar accords a wonderful park to eat and relax with lots of entertainment.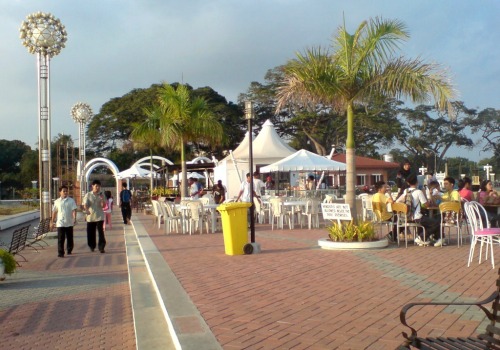 Maria Cristina Falls, Iligan City
Maria Cristina Falls' 98-meter height, the voluminous waters' mighty drop and thunderous sounds fascinate your senses. (Image by: youronevoicecanmakeadifference.wordpress.com) 
Sto. Nino Cold Spring, Camiguin
Sto. Nino Cold Spring lets you enjoy its cold waters, affordability, and unlimited fish spa. (Image by: members.virtualtourist.com)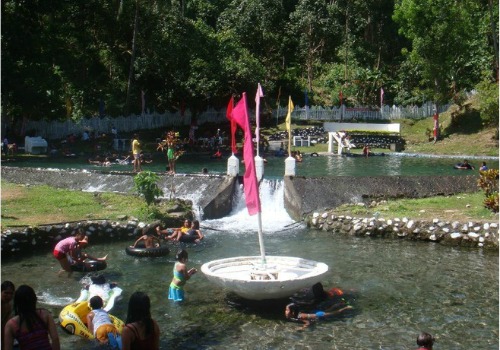 Ardent Hot Springs, Camiguin
Ardent provides relaxation with natural hot spring waters and surrounding tall trees. (Image by: philippinesdailyphotos.com) 
Gumasa Beach of Glan, Sarangani Province
The 4-Km Gumasa Beach offers shoreline walking, swimming, snorkeling, scuba diving, sunset viewing and reasonable accommodation. It is dubbed the Boracay of the South. (Image by: travel.mindanao.com)
World's Largest Rosary, Tagum City
The Rosary gives you a unique sense of spiritual fondness. Each bead is bigger than a man's head.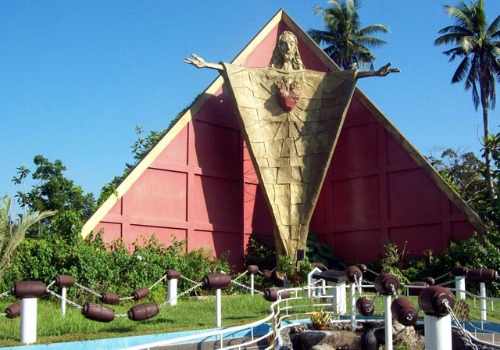 Mantigue Island, Camiguin
You will relish Mantigue Island's beautiful cream-colored sand beach and its marine sanctuary for snorkeling and diving.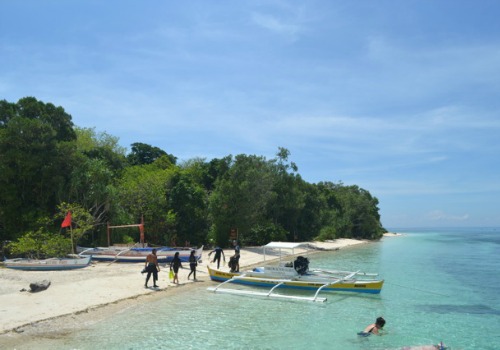 Malagos Garden Resort of Calinan, Davao
Malagos Garden lends you a stress-breaking, rest and recreation hideaway with a garden setting showcasing Davao's famed orchids, tropical plants and fruit trees.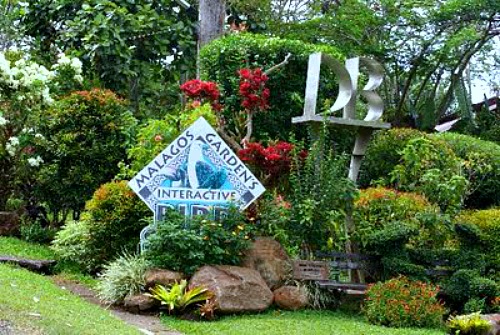 Mapawa Nature Park, Cagayan de Oro City
Mapawa Nature Park offers canyoneering, horseback riding, ziplining, and trekking with water slides and 65-feet waterfall rappelling. (Image by: liadcruz.blogspot.com)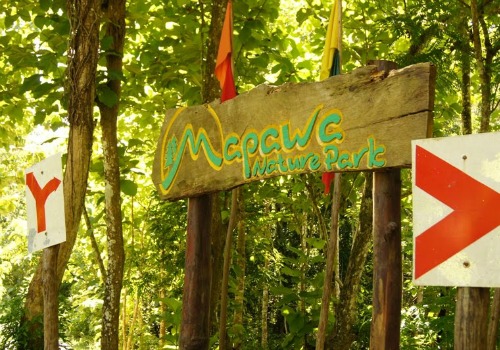 Monfort Bat Sanctuary, Samal Island
Monfort Bat Sanctuary affords you a unique experience to see 1.8 million bats in a cave. (Image by: flickr.com)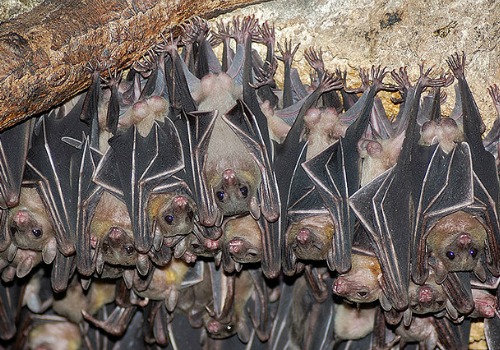 General Santos City Fish Port Complex
General Santos City Fish Port appraises you about Filipino world-class fish port management involving 300 tons of fish landings each day. (Image by: habagatcentral.com) 
Mount Apo, Davao City
Climbing the summit of Mount Apo gives you the utmost satisfaction of having scaled the country's tallest peak.
At the top, you can behold the panoramic view and nature's stunning beauty only mountaineers can experience. (Image by: trekero.blog.com)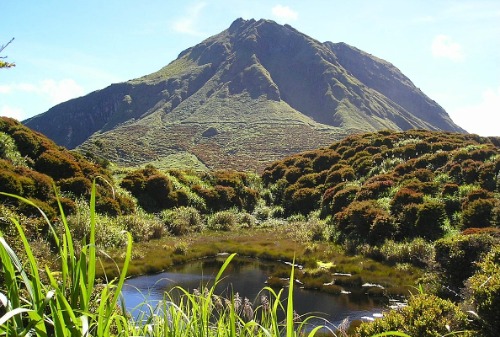 Del Monte Golf Course and Country Club, Bukidnon
Del Monte Golf lets you enjoy its perfect landscape design, exceptional facilities, and delectable cuisine. Their steak is perhaps the country's best.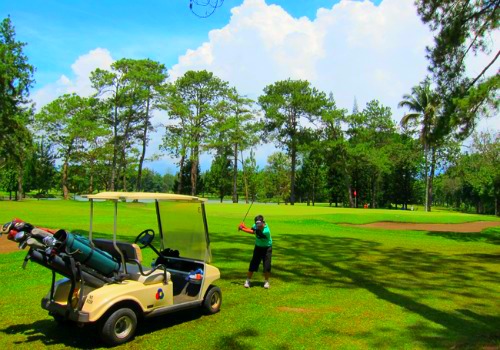 Fort Pilar of Zamboanga City
Fort Pilar gives you a glimpse of the city's 4-century heritage… the city's oldest structure.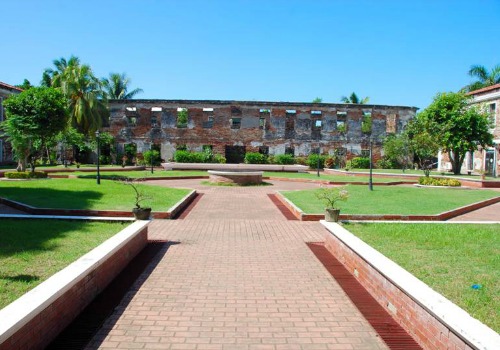 Malasag Eco-Tourism Village and Gardens of Cagayan de Oro City
Malasag lets you rejuvenate and unwind as you get in touch with Mother Nature. Its native-inspired villas will enthrall you. (Image by: cagayan-de-oro.com)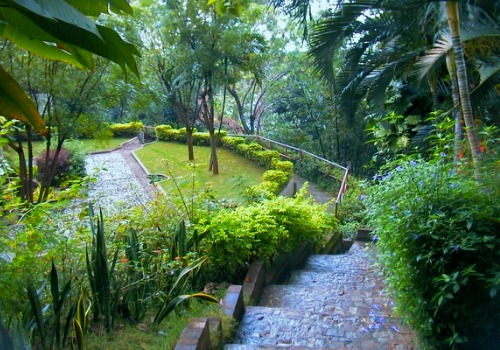 If you want to clarify something, please Contact Me.
Please proceed to Mindanao Philippines 2.
Convinced?
Come and SEE, LIVE or INVEST in The Philippines.
---
Share Your Thoughts About Mindanao Philippines
Do you have something to tell about Mindanao Philippines? Share it here. Just fill the form below.

---
Like This Page?  
---
---
Return from Mindanao Philippines to Philippine Islands