"Philippine Cuisine Fits Varied Taste"

"Filipino Dishes Can Further Culinary Understanding"


Philippine Cuisine meets your varying food taste. Filipino dishes like nilaga, sinigang or Filipino desserts, among others, can widen your gastronomic gauge.
Filipino cooking generates some of your simple-to-elegant wants for food. It's just like other cuisines in other shores. When ranged against differing taste buds, some people appreciate it, some don't.
I have here a few shots of corollary knowledge to boost your understanding and appetite about the topic at hand.
Let's proceed…


What Is Your Favorite Filipino Food?
Share your stories here! Just fill the form below.

The Multi-Ethnicity Of Philippine Cuisin

e
There are over 180 ethnic groups in the Philippines. This huge diversity has embattled cuisine arbiters with much difficulty in identifying real Philippine dishes.
The early Filipinos and the colonizers of the land have greatly influenced such multi-ethnicity. Such impact and sway came from the Malays, Indians, Arabs, Spaniards, Mexican, Americans, Chinese, Japanese, and Mongols.

These days, Filipino food signatures are forming around these Christian ethnic groups… Cebuano, Ilocano, Pangasinense, Kapampangan, Tagalog, Bicolano, Ilongo and Waray. Each group is so proud of its mark.

Philippine Cooking Continues To Evolve
Early Filipino cookery was merely a basic expression of boiling, steaming, and roasting. Rice is the center of the cuisine. Three regular meals, a morning and an afternoon snack signify the eating habit of Filipinos.
Filipinos used herbs and spices the islands can offer. Then foreign influences came. Filipinos began to adapt foreign food items onwards to assimilating, reinventing and creating new food dishes without end along the way. Thus…
Filipino cooking has evolved and continues to do so to add something to the knowledge base of the global culinary.


Philippine Cuisine Image Problem

The non-appeal of Pinoy food has been identified by cuisine arbiters as being caused by…
Unfamiliar flavors

Perceived unhealthy qualities

Bland or too sour/salty/sweet

Greasy, fatteninf and unhealthy

Visually unappealing


The Road To Global Appeal
Philippine cuisine is moving for global acceptance in the way of the tortoise. It has to hurdle major issues though. The insights next indicate.
Containing The Negative Reviews
Filipinos need to do away with what the world says of Filipino food as oily, salty and sugary.
Working The Cuisine Arbiters
Filipinos must learn to recognize and gain knowledge from what the Foodies, Chefs, and Travelers say of Filipino food.
Bringing Out The Cuisine Essentials
Filipinos must inject the essentials of Technique, Appearance, and Taste in cooking. It means, among others, using fresh items, doing away with MSG, reducing sodium & oil, and incorporating more vegies.
Pursuing Government Intervention
I personally suggest the continuing involvement of the Philippine government in promoting Filipino food in the global arena. May the government sponsor more Filipino Food Festivals abroad, and in the domestic scene as well.
So much for the lecture. Here is my favorite buffet signature of Filipino food when I'm in the company of non-pork eaters…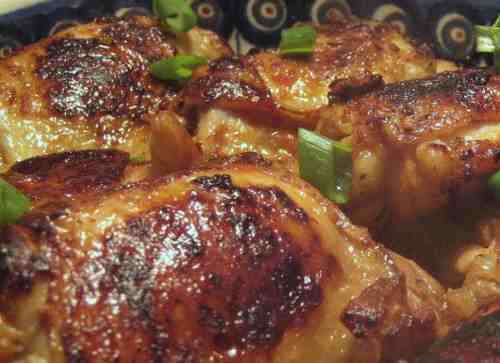 Chicken Adobo (Chicken Braised In Garlic)(Image by bigboldbeautifulfood.blogspot.com)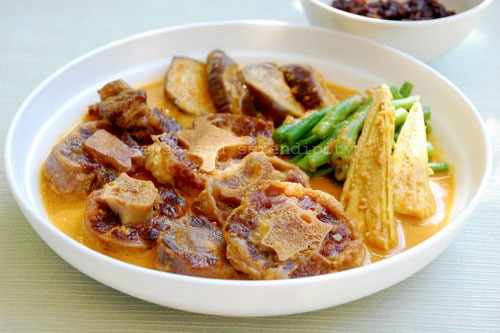 Oxtail Kare-Kare (Oxtail in Peanut sauce) (Image by sense-serendipity.com)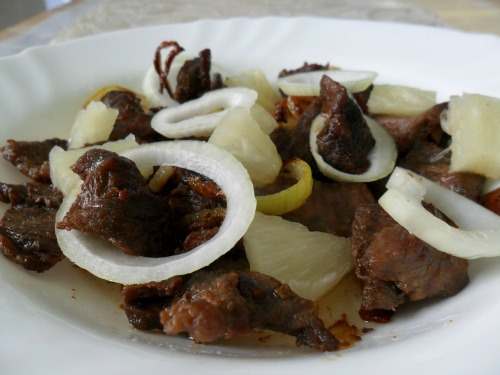 Beef Steak Tagalog (Image by foodtripyumm.blogspot.com)

Pancit Bihon (Thin Rice Noodles Fried With Soy Sauce And Some Citrus) (tripwow.tripadvisor.com)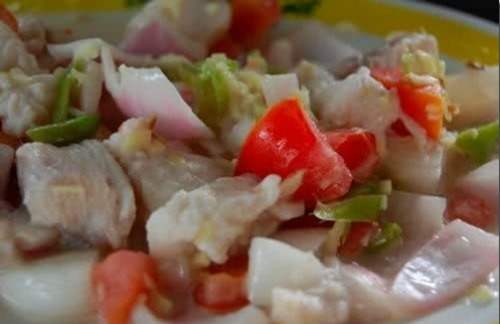 Fish Kilawin (Fish Cured In Vinegar)(Image by missosology.info)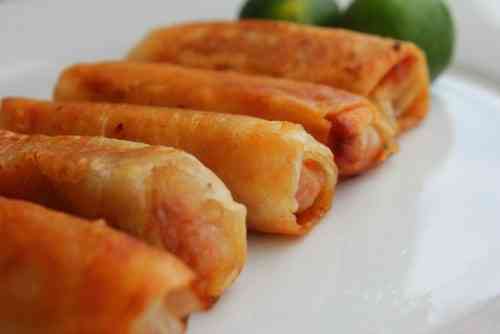 Lumpiang Shanghai (Spring Rolls)(Image by thelongestwayhome.com)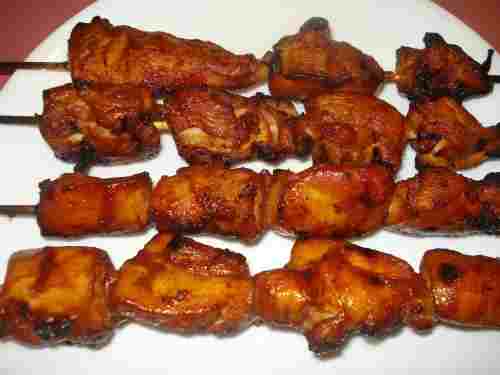 Chicken Barbecue(Image by pinay-american.com)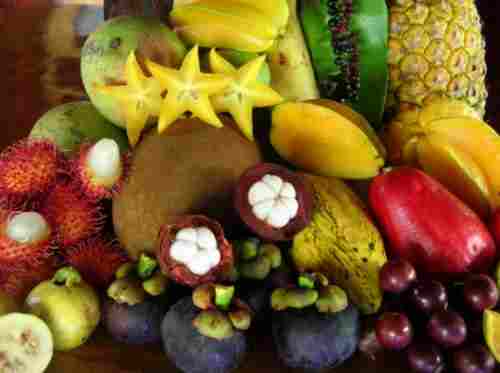 Philippines Tropical Fruits As Desserts(Image by trifter.com)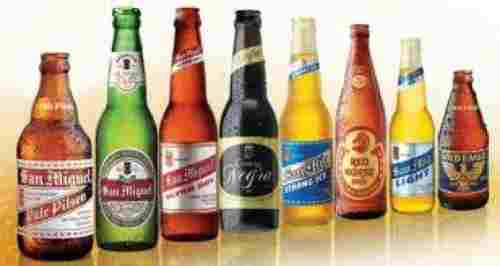 Philippine Beer

Wrap Up
Philippine cuisine has shown to meet some people's taste preferences. Similarly, it broadens people's knowledge about the culinary world as a whole.
It's bound to crack the global mainstream culinary culture much like the Chinese, Japanese, Korean and Thai food.
When everything in the Philippine national backyard has undertaken upliftment of sorts, there will be a time to put forward Filipino cookery in the global arena.
The writings are clear…
Global popularity and acceptance of any cuisine comes with national economic advancement.
If there's something you want to clarify about Philippine Cuisine, please Contact Me.
Convinced? Try it.


---
What Is Your Favorite Filipino Food?
Share your stories here! Just fill the form below.

---
Like This Page?
---
---
Return from Philippine Cuisine to Filipino Food