" Laguna Philippines Offers Wide-Ranging Comforts And Heritage "
"A Yet Another Top Philippine Provincial Destination Choice"

Laguna Philippines is among the Philippine provinces that can meet your picks for tours, residence or business. It offers extensive amenities and heritage.
It meets your wants in a mixed urban-rural setting.
Laguna definitely affords what you want for a place to see, live or invest in. It provides.
As the resort capital of the Philippines, it allures.
More…


Useful Information
Location
Map of Laguna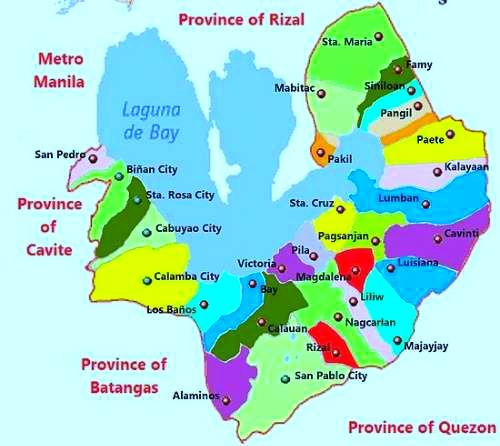 Share Your Thoughts, Experiences Or Stories About Laguna Philippines
Do you have something to tell about Laguna Philippines? Share it here. Just fill the form below.

Weather
Dry in November-April and wet the rest of the year.
Brief History
Laguna was initially named La Laguna after the lake Laguna de Bay. In 1571, it was conquered for Spain by Captain Juan de Salcedo.
The town of Bay was its first capital. Next was Pagsanjan, and eventually Santa Cruz since 1858 to the present.
Laguna has always stood for freedom. During the 16th-20th century interval, it rejected the Spaniards, British, Americans and Japanese. Today, it is a bustling agro-industrial provincial powerhouse.
Laguna has 4 cities… Biñan; Sta. Rosa; San Pablo and Calamba.  
It has 26 towns… San Pedro; Cabuyao; Calamba; Los Baños; Bay; Caluan; Victoria; Alaminos; Rizal; Nagcarlan; Pila; Sta. Cruz; Magdalena; Liliw; Majayjay; Luisiana; Cavinti; Pagsanjan; Lumban; Kalayaan; Paete; Pakil; Pangil; Mabitac; Siniloan; Famy; and, Sta. Maria.
Laguna governs from here…
Laguna Provincial Capitol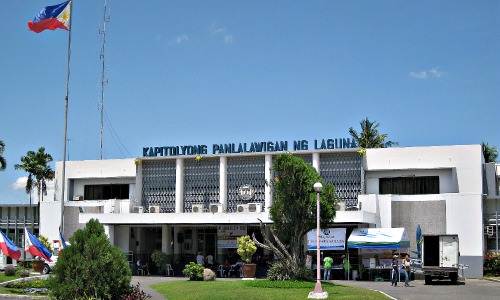 Festivals
The two main annual festivals of Laguna are…
Kesong puti Festival

La Laguna Festival
San Pablo City Booth - La Laguna Festival 2012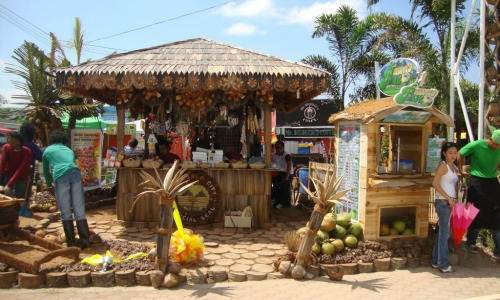 Transportation
Laguna is 50 minutes away from the Manila Airport. Move around by bus, jeepney, taxi, van, or tricycle.


Historical Attractions In Laguna Philippines
The leading historical attraction in Laguna is the birth place of Jose Rizal, the Philippines' national hero. The site attracts 270,000 tourists annually.
Jose Rizal Shrine in Calamba City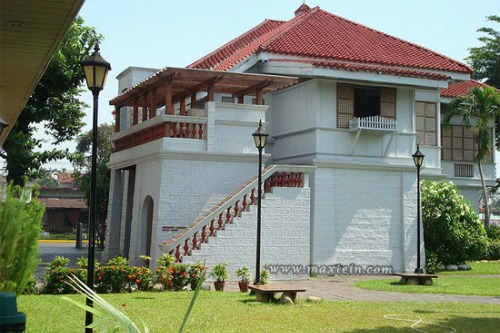 Image by: maxtein.com
Also on the line is the shrine of Jose Rizal's older brother… designed by architect Andrés de Luna, son of Juan Luna.
Paciano Rizal Shrine - Los Baños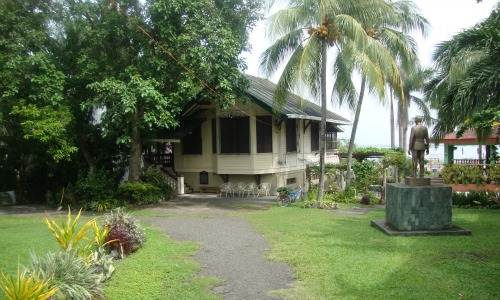 Image by: filipinoscribbles.wordpress.com
In Santa Cruz, the shrine of a young hero during the Philippine revolution against Spain proudly stands
General Emilio Jacinto Shrine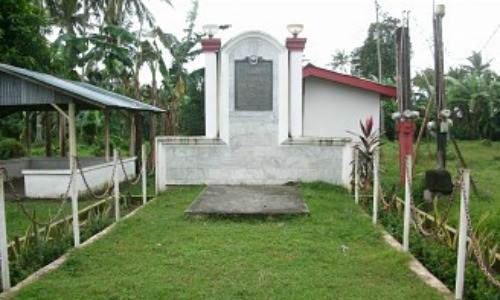 In Biñan, the heritage house of Don Lorenzo Alberto, Jose Rizal's grandfather, is still there.
200-Yr Plus Old Alberto House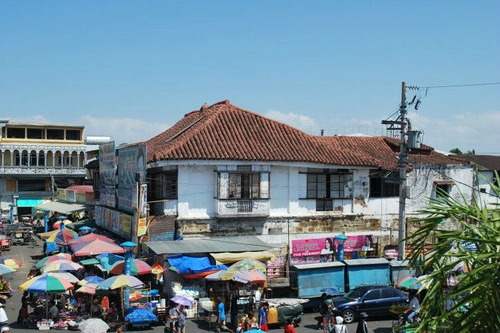 Image by: filipinoscribbles.wordpress.com
See this former Japanese concentration camp and prison during WWII... 
Aero Dancing at the Historic Baker Hall in UP Los Banos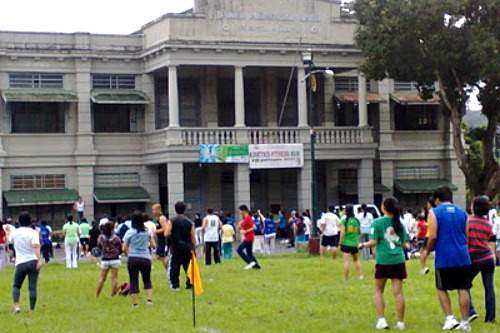 Image by: islandtravelphilippines.blogspot.com
See this memorial of Japanese soldiers who died in Laguna in WWII… It locates the Homma-Yamashita Shrine too. 
Japanese Garden in Caliraya, Cavinti – Built in 1978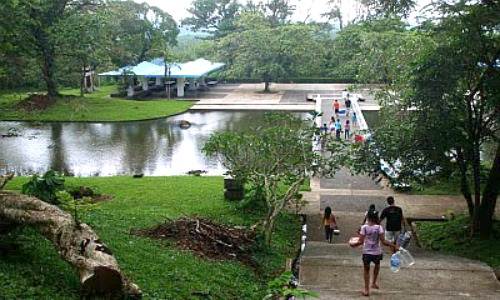 Image by: backpackingphilippines.com
See the burial ground of Spanish friars and Nagcarlan town's esteemed citizens… built in 1851.
Nagcarlan Underground Cemetery - Surface View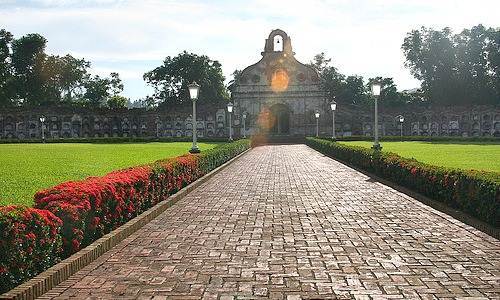 This served as a secret meeting place of Filipino revolutionaries in 1896.
The Crypts Below the Nagcarlan Underground Cemetery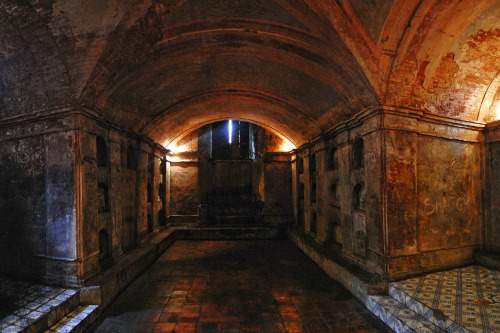 Image by: shutterbugsdesign.com
In 1900, the Filipinos defeated the Americans in the Battle of Mabitac. Here's the mural in that event…
Battle of Mabitac Mural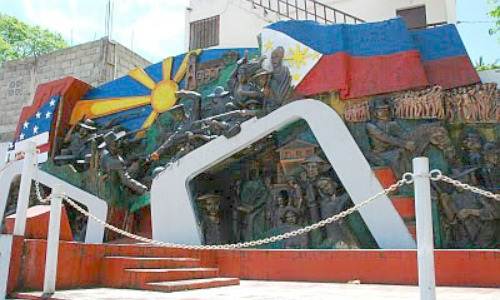 Image by: backpackingphilippines.com
See this heritage town of Pila…
Row of Ancestral Homes of Pila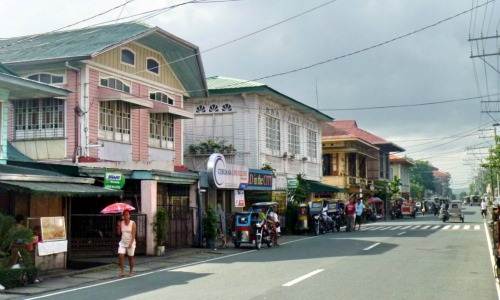 This too, a restaurant-converted heritage house... 
Villa Valenzuela in Santa Cruz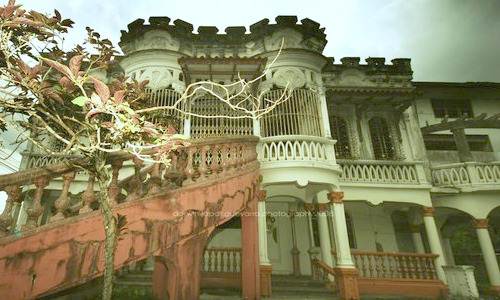 Natural Attractions in Laguna Philippines
Examples of Laguna's leading sightseeing spots…
The 70-Foot Tall Pagsanjan Falls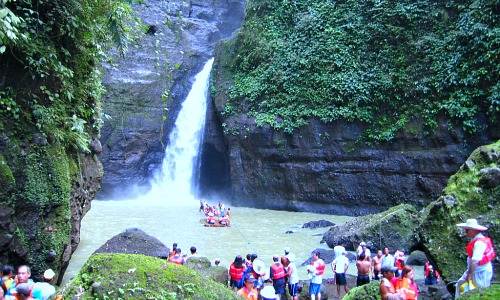 Getting behind the falls is your first goal for seeing Pagsanjan Falls… second, is shooting the rapids.
Devil's cave – It's Behind the falls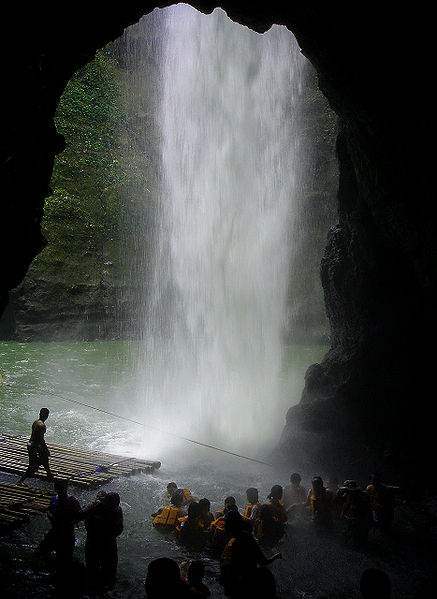 Image by: Angelo Juan Ramos | outoftownblog.com
Shooting The Rapids In Pagsanjan Falls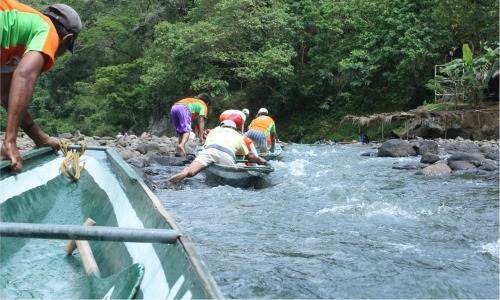 Image by: visitpinas.com
This river enchants…
Dalitiwan River in Majayjay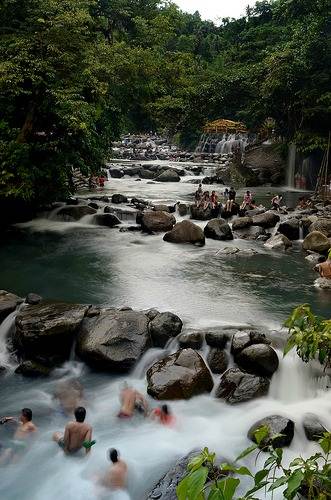 Actually, there's no croc here…
Crocodile Lake in Los Baños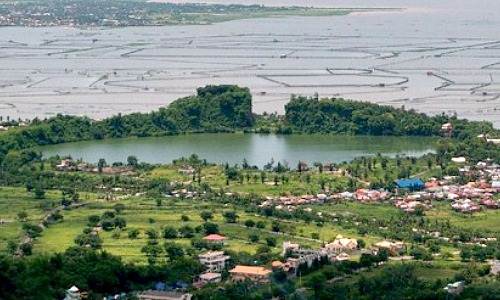 With this falls' chilly waters, it's beautiful out there…
Taytay Falls in Majayjay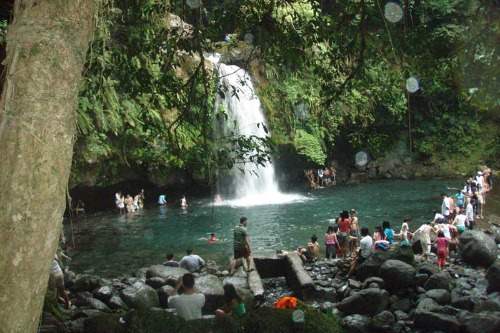 Image by: trekearth.com
Here too…
Bunga Falls - Nagcarlan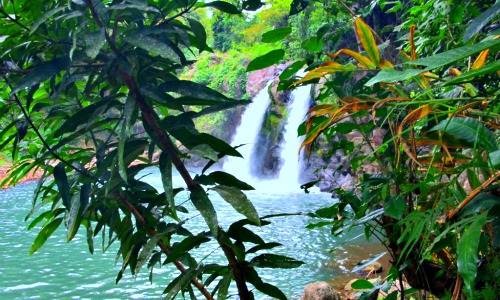 For trekking adventures, this inactive volcano is treasurable…
Mount Makiling – Seen from Ayala Greenfield Estates Golf Course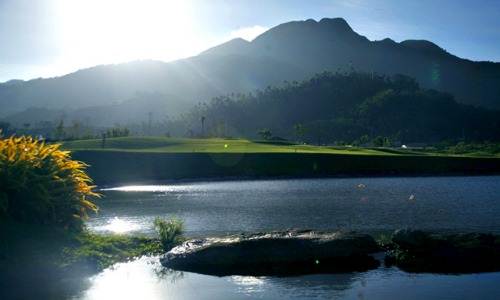 Trekking in this huge park is treasurable too…
Makiling Forest Reserve Park, Los Baños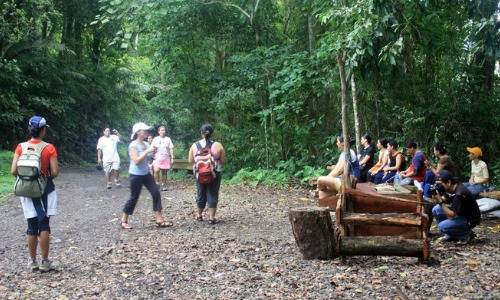 Seeing the 7 beautiful waterfalls of Mt. Romelo in Siniloan exhilarates. Here's the most popular falls…
180-Foot Buruwisan Falls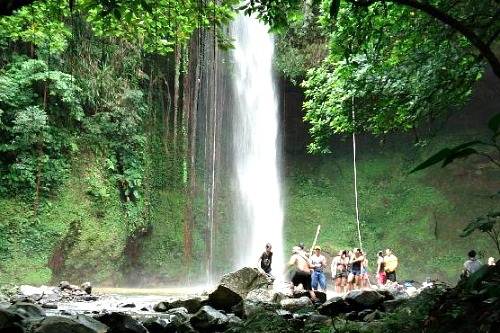 Seeing the 7 crater lakes of San Pablo City exhilarates too. The lakes were formed by volcanic eruptions 500-700 years ago. Here's the biggest… 
Sampaloc Lake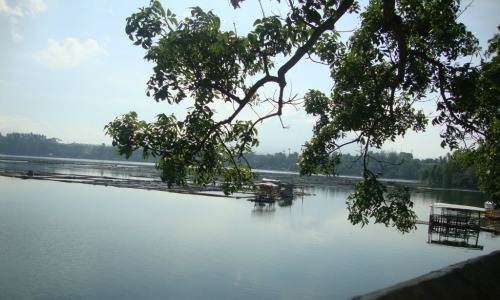 Man-Made Attractions in Laguna Philippines
Built in 1943, this lake supplies water to the Caliraya Hydroelectric Power Plant.
Lake Caliraya in Lumban and Cavinti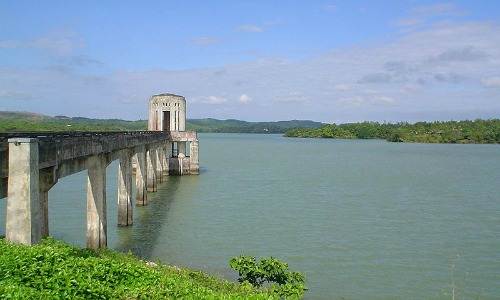 Philippines' first and only world-class theme park.
Enchanted Kingdom Park in Santa Rosa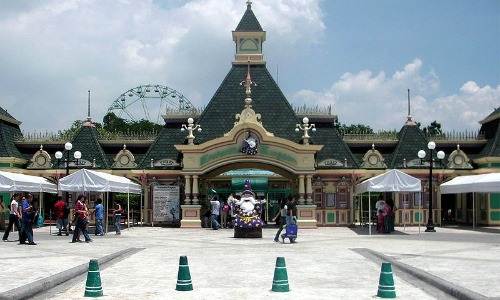 World's largest, tallest Rizal monument at 22 feet tall, symbolizing Rizal's 22 spoken languages and dialects. 
The Plaza Calamba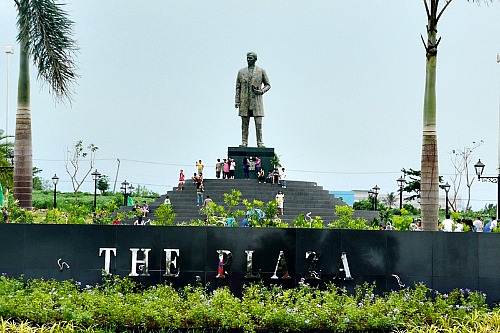 World's newest and most innovative wakeboarding park.
Nuvali Republic Wakepark in Canlubang, Calamba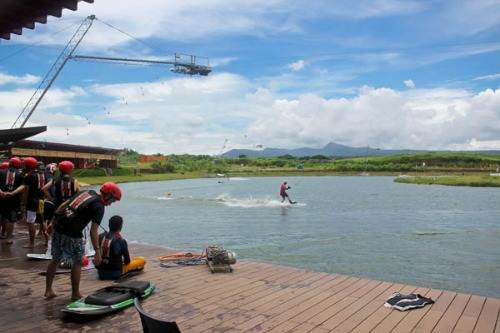 Philippines' premiere water recreation themepark.
Splash Island Resort in Biñan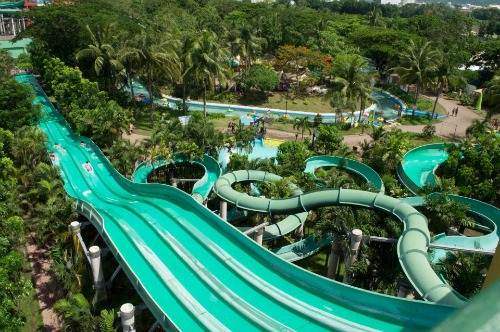 Boy Scouts of the Philippines Camp in University of the Philippines, Los Baños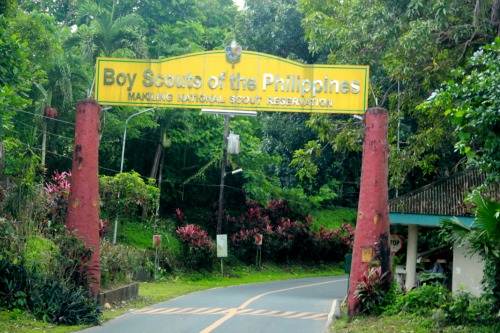 Pook ni Maria Makiling Park of Los Banos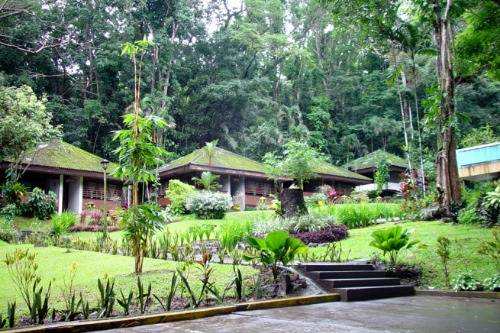 Makiling Botanical Garden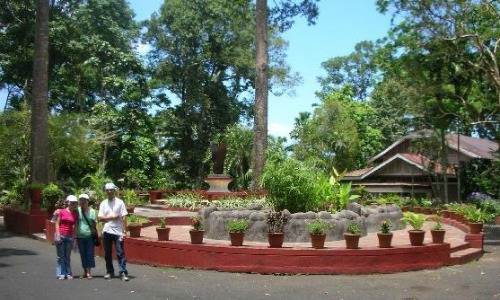 Established in 1976 to train artistically gifted Filipino secondary school students.
National Arts Center in Mt. Makiling, Los Baños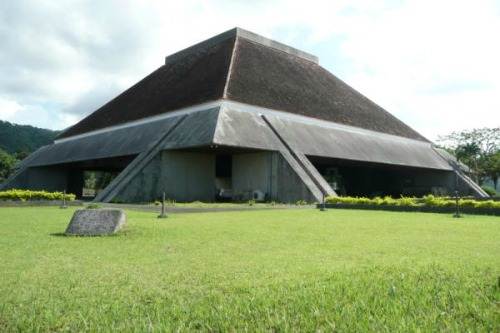 Resorts

in Laguna Philippines



Laguna has no ocean shores, thus, it has no beaches. Instead, it has lakeshores, rivers (about 40 of them), and cold and hot springs. It has over 700 hot spring resorts in Calamba and Los Baños.
Random examples… 
Panguil River Eco-Park in Pangil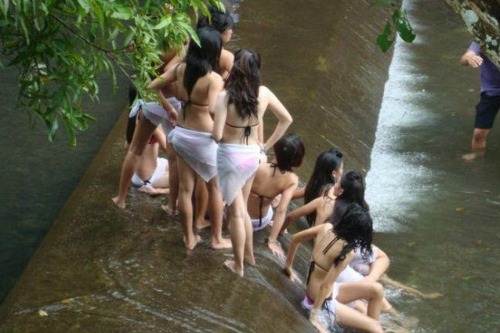 Favorite for beauty pageant photo location.
Hidden Valley Springs Resort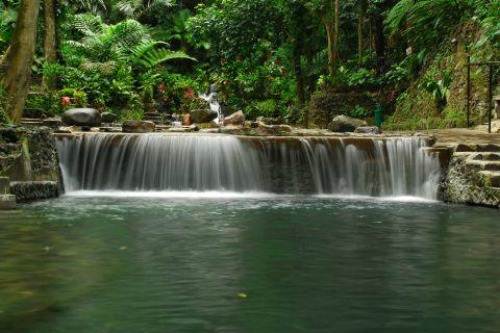 Pricey but one of Laguna's best and most popular natural attractions.
Jonel's Hot Springs Resort and Lodging in Calamba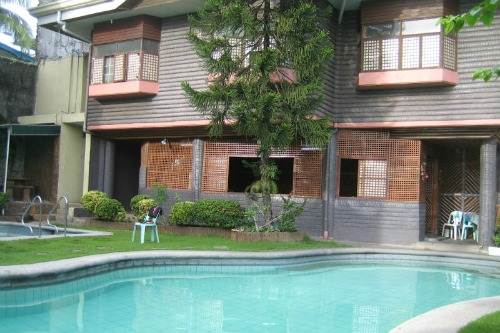 It has 2 springs…
Doña Jovita Garden Resort in Calamba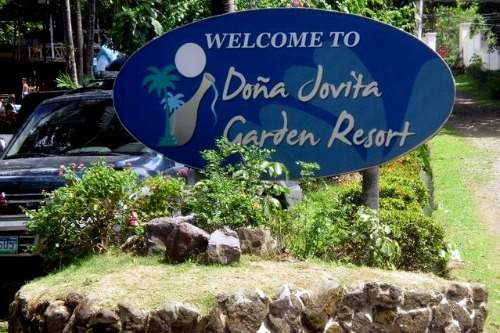 Located near the serene foothills of Mount Makiling.
Splash Mountain - Los Baños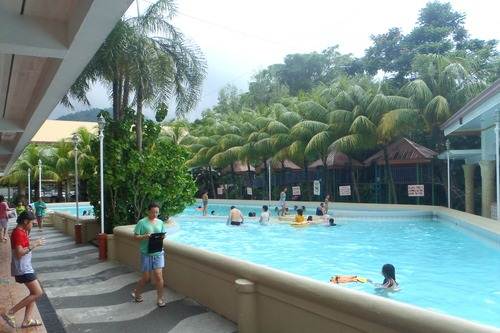 This budget resort and hotel is among the best in Los Baños.
Villa Teresa Resort (Pansol)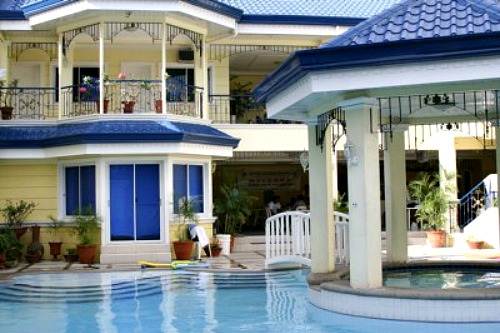 Hot spring resort with a spectacular view of Laguna lake.
House of Worship
Laguna has 86 parishes encompassing 25 towns and four cities. It has different magnificent Catholic churches. 
Examples…
St. John the Baptist Parish Church - Calamba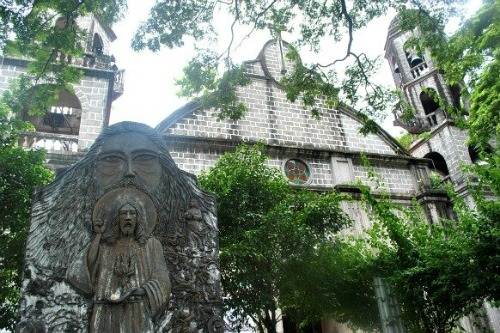 Where Jose Rizal, Philippines' national hero, was baptized by Fr. P. Casañas.
Diocesan Shrine of San Antonio de Padua – Pila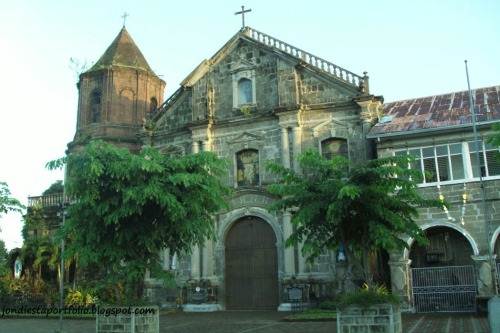 First church dedicated to St. Anthony of Padua in the Philippines (1578).

Museums
Examples out of 12…
Riceworld Museum, Int'l Rice Research Institute (IRRI), Los Baños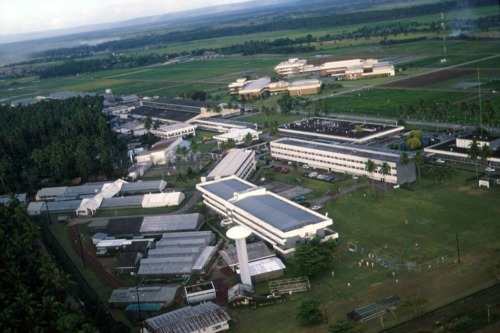 Here's Santa Rosa's former town hall. 
Santa Rosa Museum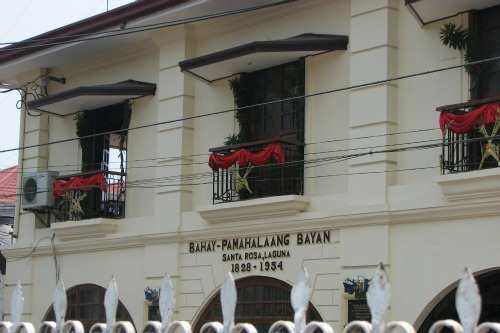 This contains pre-Hispanic Northern Sung (960-1127 AD), Southern Sung (1127-1280 AD) and Yuan Dynasty (1280-1368 AD) artifacts.
Pila Municipal Museum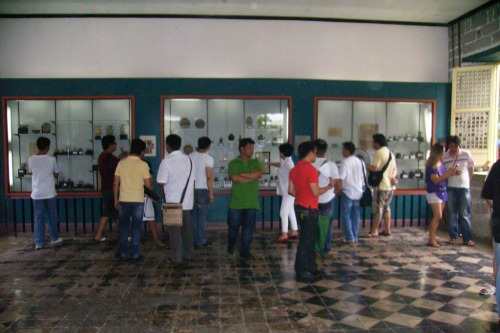 Education
With 20 universities, 23 colleges and 14 institutes, Laguna is an education powerhouse. 
Two examples…
University of the Philippines - Los Baños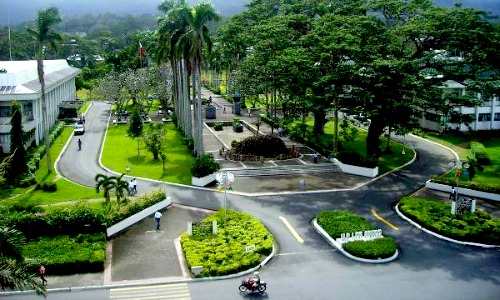 Colegio de San Juan de Letran – Calamba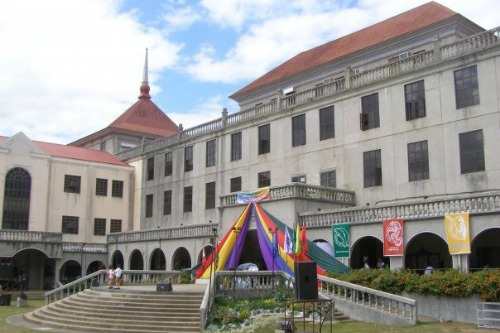 Healthcare
Laguna has 9 public and 269 private hospitals and clinics.
Examples…
Southern Luzon Hospital & Medical Center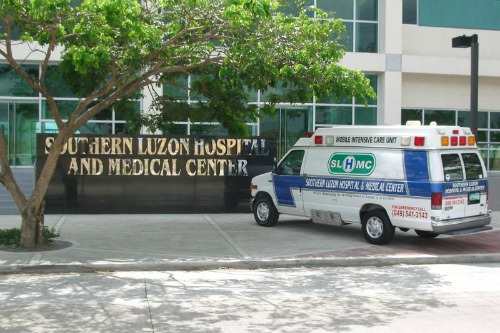 Sta. Rosa Medical Center (beside Enchanted)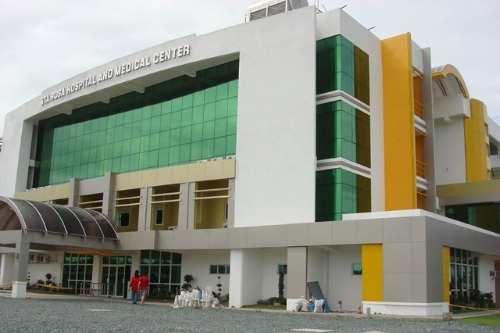 Sports
Sports thrive in Laguna too.
Examples… 
Caliraya Springs Golf and Country Club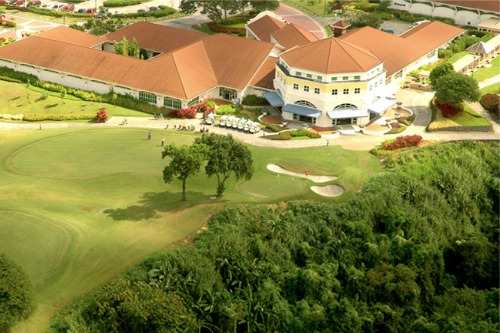 There are more golf courses in Laguna.
Recreation, Education, Culture and Sports (RECS) Village in Sta. Cruz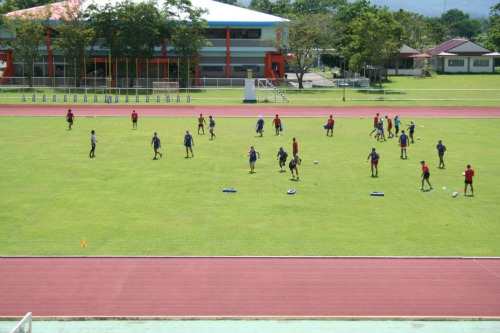 Formerly the San Luis Sports Complex.

Shopping in Laguna
Notable shopping malls in Laguna are SM City Santa Rosa, SM City San Pablo, SM City Calamba, and Robinsons Sta. Rosa Market.
Example…
SM City Calamba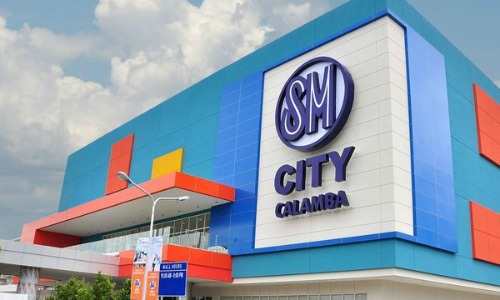 Lodging
You will always find a good place to stay in Laguna.
Two examples…
Riverview Resort and Conference Center, Calamba–Starts at $49 (P1,977)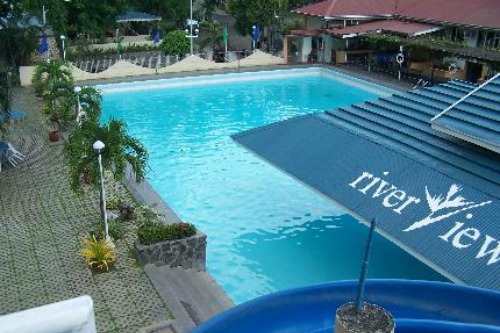 City Of Springs Resort Hotel, Los Banos – Starts at $18 (P740)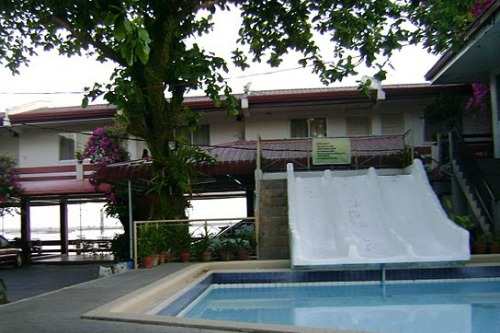 Laguna Philippines Nightlife
In Los Baños, this is the place…
Los Baños Square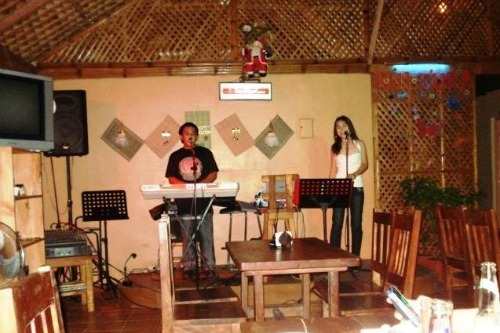 In Calamba, this…
Kalsada Bar in Calamba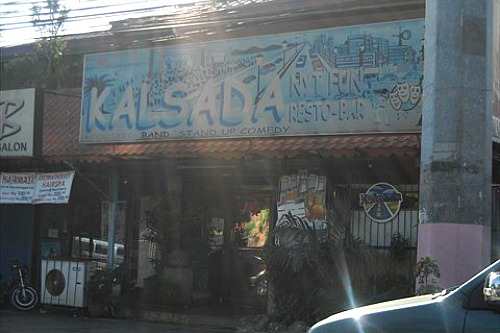 Restaurants in Laguna Philippines
Laguna has many simple to finest restaurants. At $5-12 (P200-500), you can have your fill.
Examples… 
Exotik Garden Restaurant (P200/dish)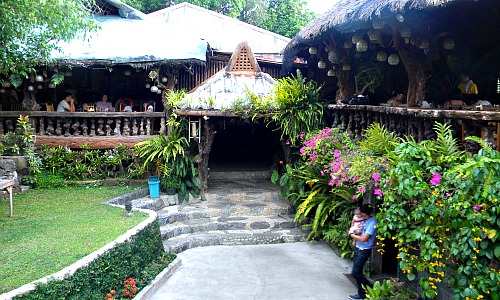 Lies on the slopes of Sierra Madre mountain range.
Clydenjosh Restaurant at Sampaloc Lake, San Pablo City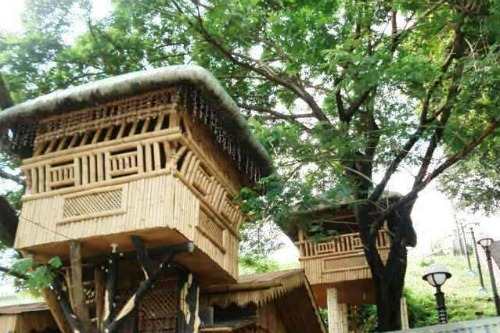 Laguna Philippines Delicacies
NOW, try the province' examples of delicious food treats…
Kesong Puti of Santa Cruz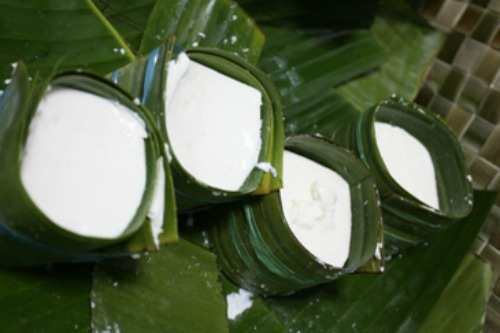 Fresh, non-aged, white and soft cheese from carabao milk.
Bibingka de Macapuno of Santa Cruz

Bibingka or rice cake with macapuno fillings.

Laguna Philippines Crafts and Products
Woodcarving in Paete
Woodcarving is the main industry of Paete dating back to pre-Spanish period. 
A Paete Woodcarver Deeply Engrossed at Work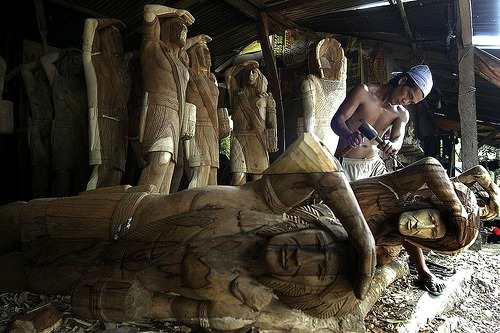 Lumban Embroidery
A major cottage industry learned from Spanish nuns.
An Lumban Embroider Concentrates On Her Work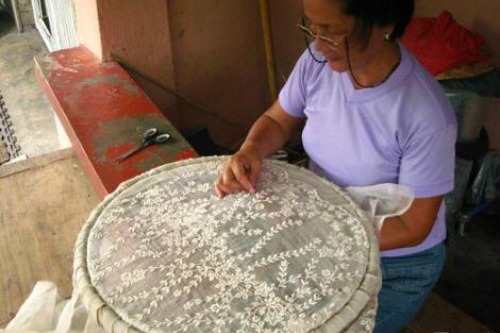 Footwear
Liliw's footwear industry makes it the "Footwear Capital of Laguna". 
Liliw Footwear for Country and the World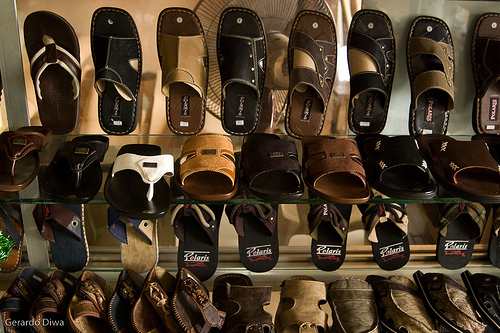 Pandan Bags and Mats
The town of Luisiana specializes in pandan-based products.
Luisiana Bags and Mats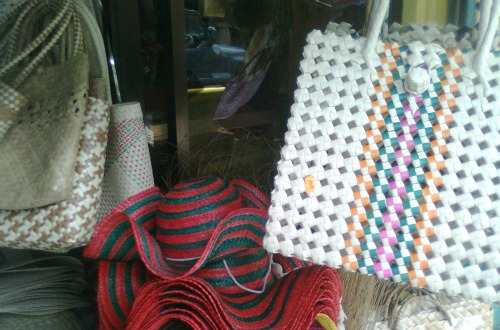 Large Scale Bread Production
Philippines' most advanced, fully automated bread factory… outputs 12,000 loaves an hour.
A Modern Gardenia Bread Plant in Mamplasan, Biñan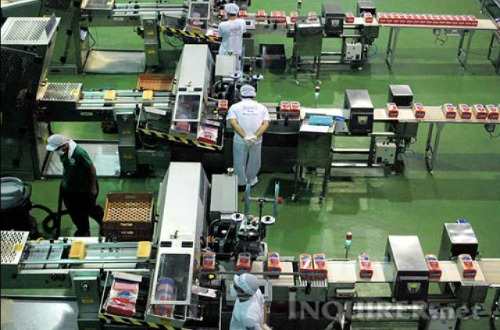 Live/Retire or Invest in Laguna Philippines

Domicile
Laguna is safe to live in or retire. The people are friendly and religious. You could rent a mid-range house in Laguna at $187-625/month (P7,500-25,000). Cost of goods is low.
Banks
Laguna has 227 banks to serve you.
Real Estate
Laguna's real estate development is exploding.
Labor Force
English-speaking, highly trainable, artistic, and creative in any job.
Cost of Doing in Business
Doing business in Laguna is 35-40% cheaper than California's. Like other Philippine cities, it offers tax incentives.
Indicators of Good Business Environment
Laguna is the "Detroit of the Philippines"… it locates many vehicle manufacturers in Santa Rosa. It is the "Philippines' Silicon Valley"… it locates many electronic and semi-conductor companies in Biñan.
Wrap Up
Laguna Philippines is a provincial destination that meets your tours, residence and/or business needs. It is an agro-industrial hub that fits your measures of a place to see, live or invest in.
Laguna's what you want for life's urban-rural setting.
If you want to clarify something, please Contact Me.
Want to experience Laguna City?
Convinced? Come and SEE, LIVE or INVEST in The Philippines.


---
Share Your Thoughts, Experiences Or Stories About Laguna Philippines
Do you have something to tell about Laguna Philippines? Share it here. Just fill the form below.

---
Like This Page?  
---
---
Return from Laguna Philippines to Philippine Provinces