" Cheap Flights To Manila To Suit
Your Travel Needs "
"Low Fare Flights To Visit Philippines"
Looking for cheap flights to Manila to suit your simple-to-elegant air travel needs? Well, get low fare flights via sale reservation offers. Or just spot online which airline is really economical each time.
Filipino international carriers are among those that offer such cheap. Other international carriers have their own schemes too… there are 37 of them. You will surely not run out of supply.
Here are more thoughts…
A Few Helpful Insights On Cheap Flights To Manila

Visit Philippines
Coming to the Philippines is best and fastest by aviation. Your most common gateway is Manila. Cheap flights to Manila, being driven by competition, always comes up on the air.
All airlines with flights to Manila offer sale reservations… usually on a limited period. Just book ahead. And…
Would this Sunset View of Manila Bay interest you?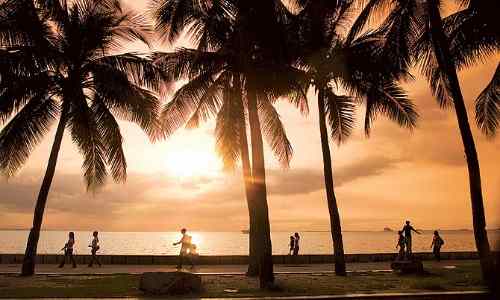 Interestingly, there are real budget beaters. You can search at tripbase.com, an air travel information aggregator, and you will drill down on several global web-based travel agencies like Expedia, Kayak, etc. Then…
Just orient your origin in their interactive system, put Manila on the destination path and you will find the cheapest carrier… some of them are Filipino carriers.
Low fare flights are usually scheduled as early as 3: A.M. and on late afternoons. If it's an indirect flight, it's a low fare flight.
Philippine Airlines (PAL) Is A Carrier Option
This Filipino airline flies to Hong Kong, Osaka, Taipei, Tokyo, Bangkok, Singapore, Los Angeles, Las Vegas, San Francisco and Sydney. It also serves 29 domestic routes. It is the Philippines' national airline… first commercial carrier in Asia.
PAL doesn't offer web check-in services yet. You have to check-in at least two hours before a domestic flight and three hours for international.
Their website is http://www.philippineairlines.com.
Cebu Pacific Is Another Option
This low-cost Filipino airline flies international routes only to Asian countries as of yet… Indonesia, Vietnam, China, Brunei, Hong Kong, Japan, Macau, Malaysia, Singapore, South Korea, Taiwan, and Thailand.
It is among those which offer low fare flights in the region. It also serves 33 domestic routes… currently the number one domestic airline.
Their website is http://www.cebupacificair.com.
Air Philippines Is An Option Too
This Filipino airline is a sister company of PAL. It serves 26 domestic routes. It has 2 international routes as of yet… Singapore and Hong Kong. As a budget airliner, it differentiates itself by offering a free 15-kilogram free check-in baggage allowance and an added 7 kg hand carry allowance. Their website is http://www.airphilexpress.com/.
Travel Manila
Should you have a travel Manila plan (I'm referring to the city), you should have now a fair idea on how to go for cheaper flights as mentioned ahead. Be that as it may, your next set of questions would apparently delve on what is there about Manila. And a few of the likely answers are…
Secure a map of Manila City so that you can visualize ahead. Also get hold of some travel literatures about the city… they are plenty on the net.
Manila is vibrant just like those advanced great cities of the world. It's a shopping haven, and many more. Please go brochure-investigation because the city might just fit your quest for a place to see, live or invest in.
Just don't forget to ride the Philippine jeepney and eat lechon (roasted pig)… those will, among others, complete your travel. Or…
You might want to see the Manila Zoo, c/o cheap flights Manila…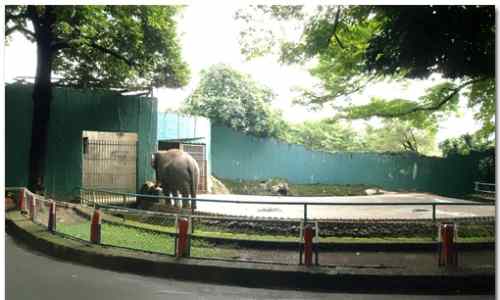 Or promenade at the historic Rizal Park, c/o cheap flights Manila…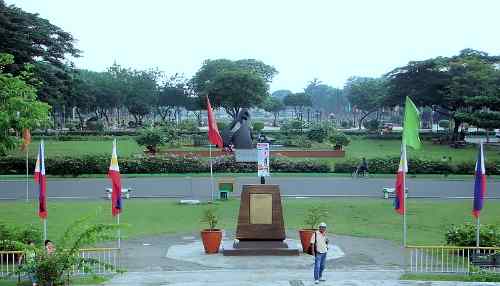 Or see the Manila Ocean Park, among Asia's most advanced, c/o cheap flights Manila…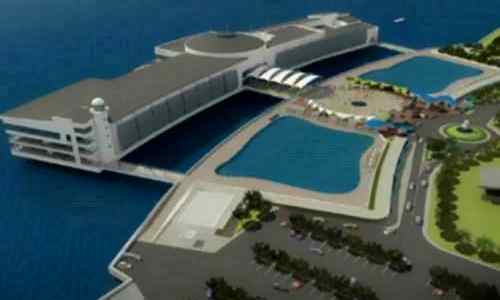 Or take a peep of Manila's skyline…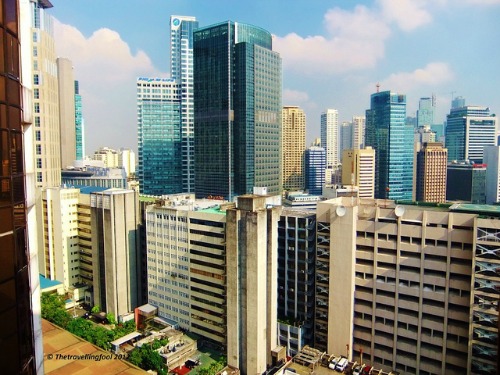 Flights To Manila, Decide Which
All airlines with domestic or international flights to Manila have promotional offers every now and then… usually on a limited period. Just like when you are looking for international cheap flights to Manila, you can search at tripbase.com for travel information on the domestic end.
Travel Agencies In The Philippines
If you are a first timer to the Philippines, it is advisable that you consult your in-country travel plan with a travel agency. There are more than 1,000 of such agencies in the Philippines. To see one… Just google Philippine Travel Agencies Association, or log directly to their website http://www.ptaa.org.ph/.
And For the Wrap Up…

You can find cheap flights to Manila to suit your simple-to-elegant air travel needs. The common deal for low fare flights you can you can get comes from sale reservation offers of the different carriers.
You can also spot out which airline is really economical each time, whether your trip is international or domestic.
So...
Come and SEE, LIVE or INVEST in The Philippines.


---
Like This Page?
---
---
Return from Cheap Flights To Manila page to Philippines Travel page

Return from Cheap Flights To Manila page to Top Destination Choice The Philippines Home Page